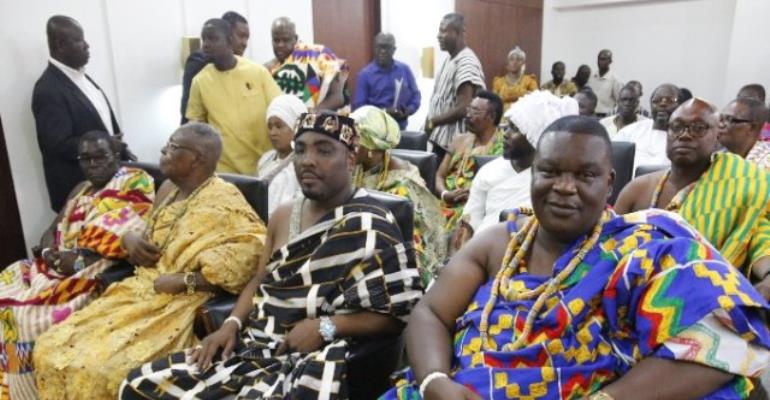 The Ga Traditional Council wants President Akufo-Addo to establish a commission to decide the most suitable person for the Ga Mantse stool. They say the current situation where there are three claimants to the stool only threatens the peace and stability of the Ga state.
Nii Otu Blafo, the spokesperson for the Council said since the death of Manste Nii Amugi, they have struggled to find a replacement.
"There have been several violent clashes because of the absence of a Ga Mantse," he said highlighting several failed attempts by the various judicial bodies of houses of chiefs to resolve it.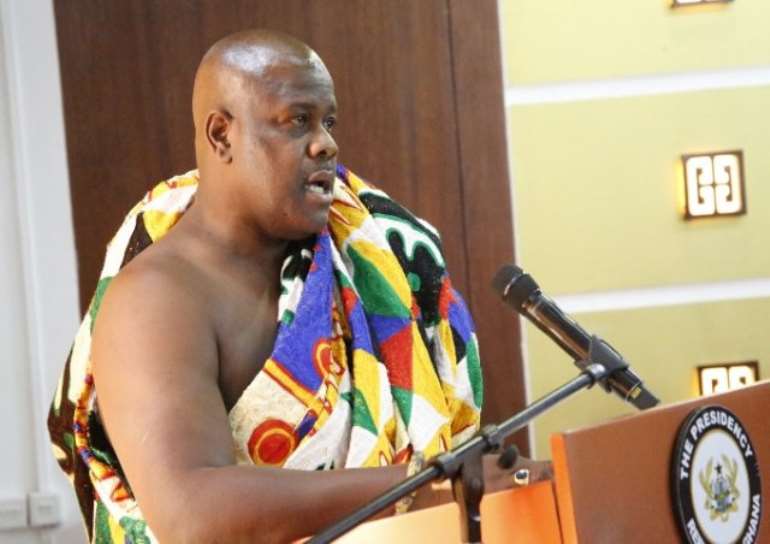 Nii Otu Blafo, spokesperson for the Council
At the Jubilee House Tuesday, he bemoaned the never-ending call claim to the stool by several people which have so far affected the successful staging of the annual Homowo festival.
The Council made a passionate request to President Akufo-Addo to set up a commission of enquiry to determine the most suitable person for the stool.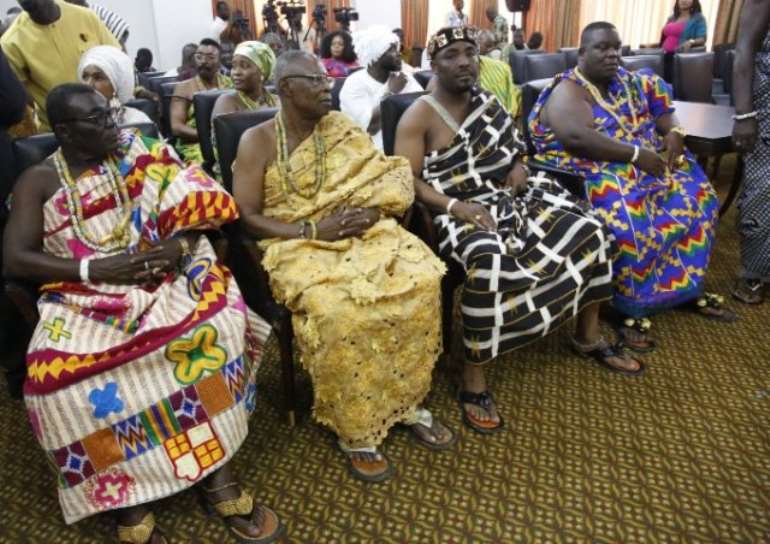 "We believe that with the emergence of a commission of inquiry, the problems of the Ga state will end. The truth will be told and we will know which houses are ruling houses and whose turn it is to emerge as Ga Mantse," Nii Otu Blafo said.
The spokesperson also called for the elevation of some chiefs in the Ga state to their rightful positions.
"…the Ga state is disintegrating gradually by virtue of the fact that five out of the 12 Divisional Councils have been elevated to paramount stools and they have virtually succeeded because they owe no allegiance to the Ga Traditional Council," he said.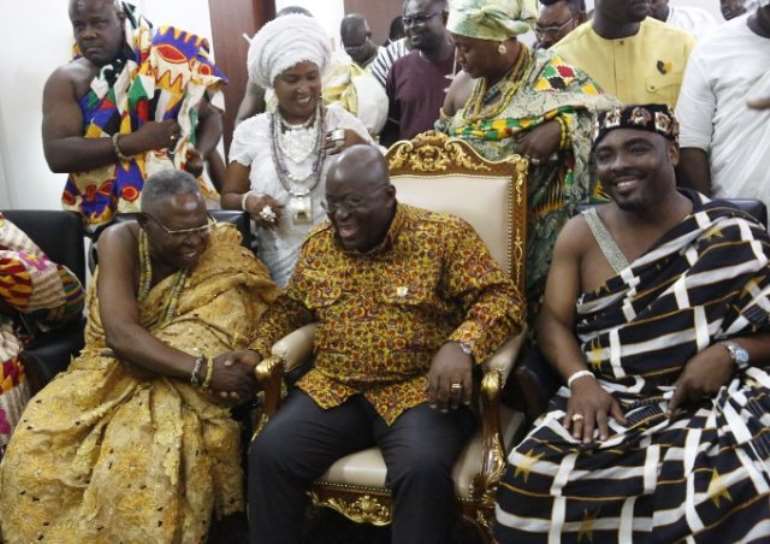 He said the way out is to go by the late Manste Nii Amugi who recommended for all the Divisional stools to be made paramountcies with the Ga Mantse being their overlord.
"Let it be put into action by the promulgation of a law to back that action he said.
For his part, President Akufo Addo indicated he will be guided by the constitutional provision on resolving chieftaincy matters in his consideration of the request to have a commission determine who occupies the Ga stool.
He said per the present set-up when there is a chieftaincy dispute it is handled by the judicial committee of the various traditional councils.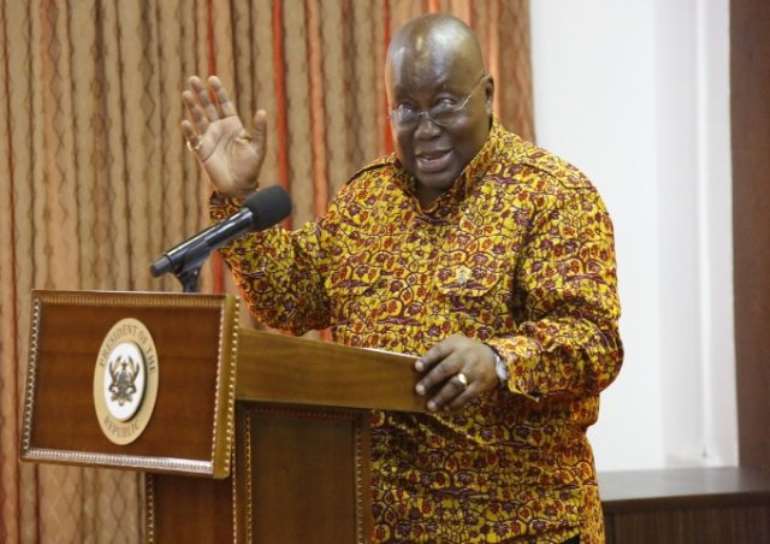 "I am surprised that up till now, the Judicial Committee of the Greater Accra Regional House of Chiefs has not been able to settle this matter," he said.
However, the President was emphatic that "the commission of inquiry will not have the power to declare royalty in a way in which the Judicial Committee can."
He said he will consult his legal team for advice and act accordingly.
Source: Ghana| Myjoyonline.com