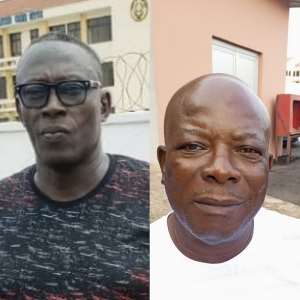 The Theodosia Okoh hockey pitch in Accra will witness one of the most anticipated games in the ongoing Greater Accra Hockey Association's league on Saturday, 4th June, 2022.
Current league leaders, Multistix will play away to Sapholda HC in the masters' division at 8:30am.
The ongoing league has seen more light as sports fans and hockey enthusiasts throng the pitch every weekend to have a glimpse of some mouthwatering encounters.
Multistix, after two matches, has 6 points with 11 goals with Sapholda in the 3rd spot with 1 point and a goal.
The pre-match discussions has seen fans and players throwing their weights and trust behind their favorites.
Emmanuel Tagoe, head coach of Sapholda with his vast experience on the sidelines have been tipped to claim victory over his opponent.
He played 1 all against Golden Sticks in his last game.
Winfred Sackey of Multistix, after winning his last two games, 8-0, 3-1 against NDK and Citizens respectively will also seek to continue his dominance and stamp his authority over his counterparts on Saturday.
Alfred Armah, James Mason, Benjamin Tally, Adolf Agyie (GK), Francis Antwi and Johnny Bress will be in action for their side, Sapholda HC.
Multistix will also headline the encounter with its best players; Joe Graham, Kwame Asante, James Amoo Gottfried, Frank Narh (GK), Emmanuel Oblitey, Benedict Sam and Tyran.