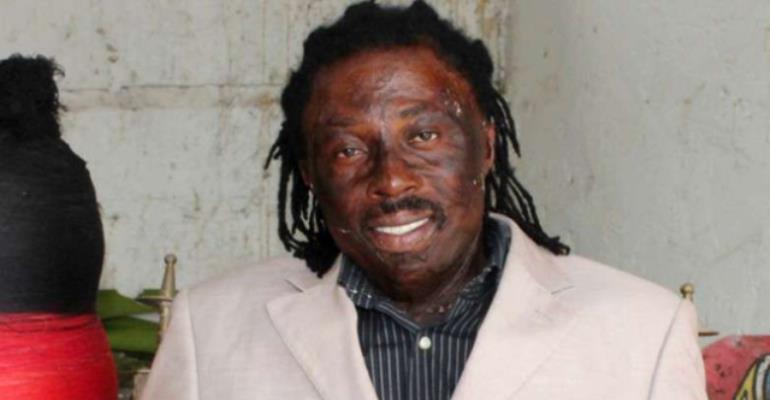 Popular Ghanaian fetish priest, Nana Kwaku Bonsam has given the clearest indication that George Afriyie should not consider contesting Kwesi Nyantakyi in the 2019 GFA elections insisting Kwesi Nyantakyi has already won the elections spiritually.
The Liberty Professionals director declared his intention to contest for the 2019 Ghana FA top position after the president of the Ghana Football Association, Kwesi Nyantakyi consistently said he will not seek re-election when his term in office ends after assuming office in December 2005.
After Osei Kweku Palmer and Kojo Yankah made an open declaration that they [EXCO] will force the CAF 1st vice to seek for a fourth term in office, multiple reports have emerged that Mr Nyantakyi has rescinded his decision and ready to seek for a fourth term in office in 2019,
And according to Nana Kwaku Bonsam, Kwesi Nyantakyi is very strong both physically and spiritually, adding that if George Afriyie doesn't want to waste his money he should not contest.
"Sincerely speaking I have not met both George and Nyantakyi before but spiritually and physically Nyantakyi is stronger than George Afriyie," he told Kasapa FM.
"If George Afriyie will listen to my advice he should concentrate on his life and forget about the 2019 elections because Kwesi Nyantakyi will be re-elected by attaining ninety percent of the total votes cast.
Kwaku Bonsam again advised the two personalities to settle their differences and stop dragging Ghana Football into the mud.
George Akwesi Afriyie was relieved off his post as vice president of the Ghana Football Association following a meeting held by the Executive Committee last week Tuesday.