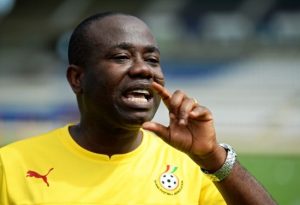 This was contained in a detailed request presented to government, new Sports Minister Isaac Asiamah has indicated.
Speaking at the launch of Ghana's participation in next year's Commonwealth Games on Tuesday, the Minister indicated that his office is already faced with financial constraints despite receiving a 100 per cent increment in their allocation from the national budget.
"Let me give you a case of the constraints we have. If you take the budget of one discipline, football for example, we have about eight national teams for football. Their budget alone is GH¢63 million for this year; that is what they brought to us so you can imagine," the Minister said.
Meanwhile, the Sports Ministry's budget for the year is GH¢46.91 million, an allocation set to cater for all the activities of all sanctioned sporting bodies in Ghana.
The Ghana FA manages eight national teams. The senior men's team during the period will take a large chunk of the budgetary request for both 2018 World Cup qualifiers and 2019 AFCON qualifiers.
Also in May, the Black Starlets will head for the Under-17 AFCON, the Local Black Stars (CHAN Qualifiers), the Black Queens and others are all set to be engage in preparations for competitions at their respective levels.
Over the years, Government provides funds to facilitate the preparation and participation of national teams managed by the Ghana Football Association.
-supersport.com