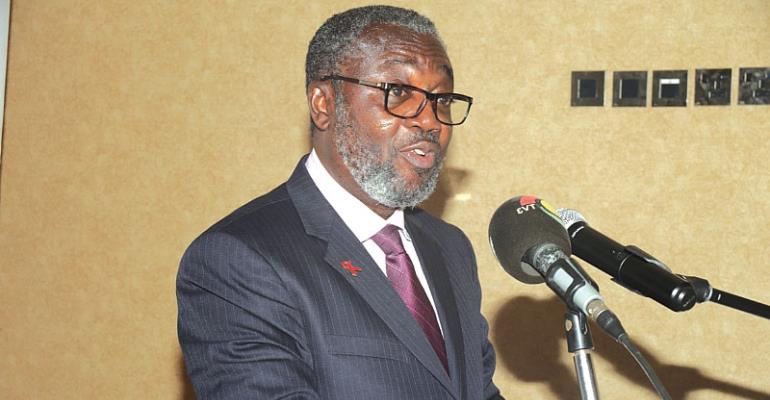 The Ghana Health Service (GHS) says it has received a health alert from the Democratic Republic of Congo on Ebola outbreak.
The Service is, therefore, calling on the public to be cautious of their health and revive all known preventive measures to avert any possible outbreak in Ghana.
Nigeria has already stepped up screening processes at this entry points including major international airports in the country to ensure no outbreak is recorded.
Dr Antony Nsiah Asare, Director General of the GHS, who confirmed receiving an alert form the World Health Organisation (WHO) added the country is putting all its surveillance in place.
"We are also on a high alert; the ports, border officers as well as all the districts have been alerted to look out for the signs and symptoms of the virus," he said.
An Ebola outbreak has been declared in the north-west of the Democratic Republic Congo.
There have been two confirmed cases of the virus and 17 deaths, the health ministry said on Tuesday.
The incident in the town of Bikoro comes more than a year after an outbreak in the country killed four people.
In 2014, more than 11,000 people were killed in Guinea, Sierra Leone and Liberia.
The outbreak declaration was made after laboratory results confirmed two cases of Ebola out of a sample of five suspected patients, WHO said.
This is the ninth time an Ebola outbreak has been recorded in DR Congo. The virus was first discovered there in 1976 (when the country was known as Zaire) and is named after the Ebola river.
Ebola is thought to be spread over long distances by fruit bats and is often transmitted to humans via contaminated bushmeat .
The GHS Director said the Service will continue to educate the public about the early signs which include fever, headache, muscle pain and chills as well as later symptoms where a person may experience internal bleeding resulting in vomiting or coughing blood.
He said in as much as Ghana has the means to contain it should an outbreak be reported, the world is continuously becoming a global village so no one can take a chance and say it is far away.
Dr Nsiah Asare said officers at the airport have been alerted to thoroughly check citizens from DR Congo, so the disease is not imported into Ghana.
-Myjoyonline