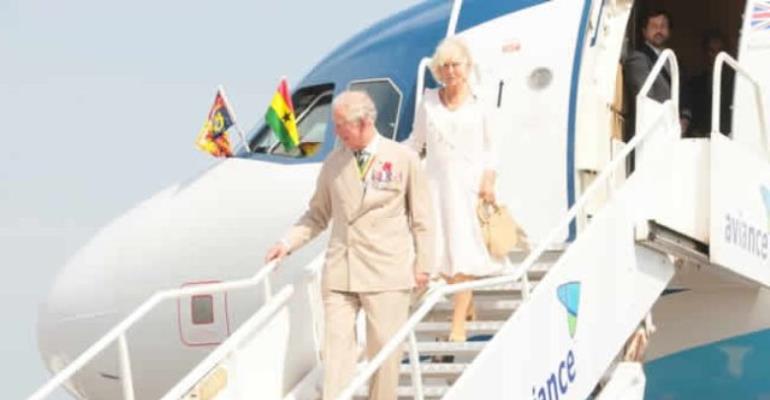 The Duke and Duchess of Cornwall have arrived in Accra to begin their five-day historic visit.
The British Royals were met at the Kotoka International Airport by the Speaker of Parliament Prof. Mike Ocquaye and other top Ghanaian government officials.
The British Royals will be in Ghana as part of a tour of West Africa. Prince Charles of Wales' first visited Ghana since 1977.
The Royals are currently at the Jubilee House for a brief ceremony with President Addo Dankwa Akufo-Addo.
Alongside Camilla, Duchess of Cornwall (who is visiting for the first time), the pair plans to tour several parts of Accra and Kumasi throughout the weekend and into Monday before continuing to Nigeria on Tuesday morning.
Here is everything you need to know.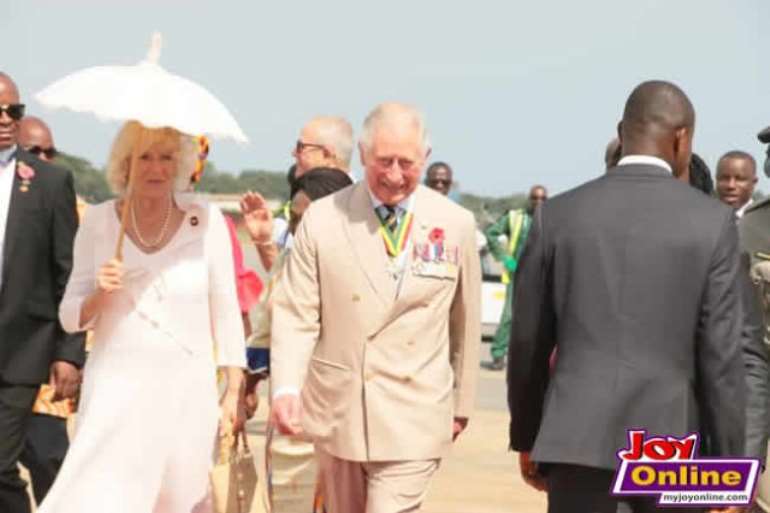 Why
The trip is at the request of the British government to strengthen diplomatic ties between Ghana and the United Kingdom and will highlight key themes within the Commonwealth of Nations.
Related: Royal visit: Prince Charles looking forward to 're-experiencing highlife, afrobeat'
"Their Royal Highnesses' visit to Ghana comes at an opportune moment," said British High Commissioner, H.E. Iain Walker in a press statement.
"The UK and Ghana's shared history and common values form the basis of our enduring friendship. But it's the many and varied links between our people's which make our ties so unique."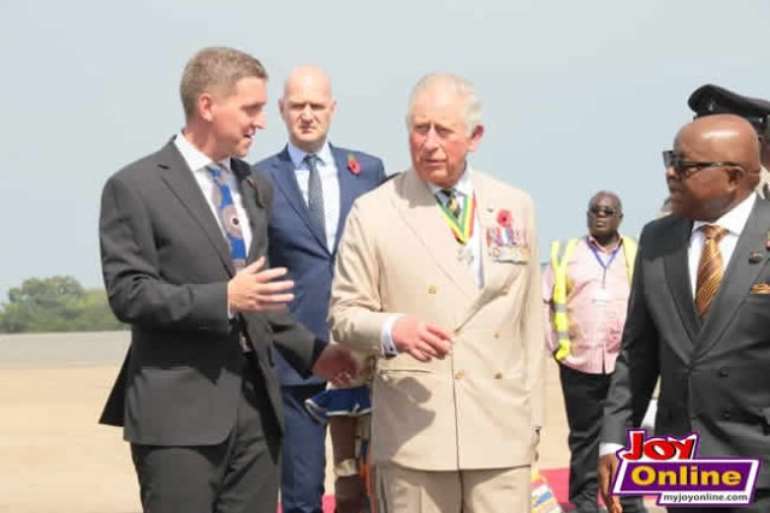 The Prince and Duchess will tour the city throughout the weekend and depart Tuesday, November 6.
Where
On Saturday, the Prince and Dutchess will visit Kumasi to meet His Majesty Otumfuo Osei Tutu II the Ashantehene at the Manhyia Palace and will attend a traditional procession with the Ashantehene and local chiefs.
Additionally, the pair will visit the Christiansborg Castle, a once British-owned slave fort, which served as a seat of Ghana's government for decades.
Prince Charles will meet with local policymakers to discuss renovations and reuse of the historic landmark, which will be in part of redevelopment efforts of Accra's waterfront. The waterfront was conceived by David Adjaye, the principal architect who crafted the design for Ghana's future national cathedral.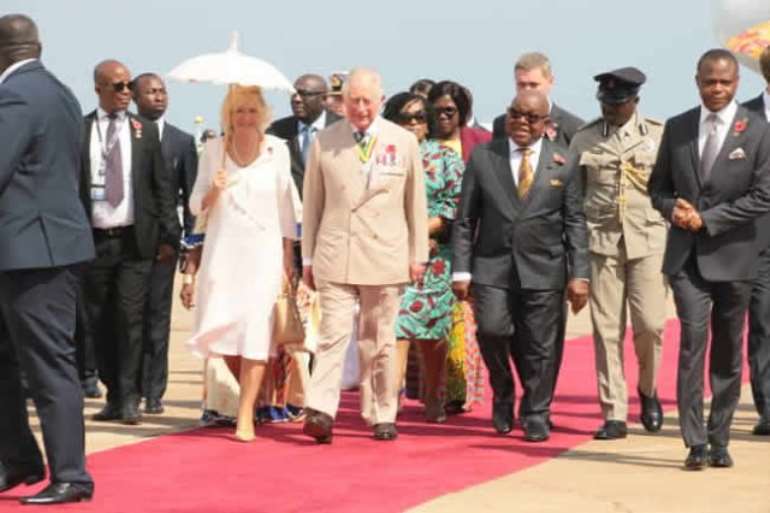 Who else
Prince Charles will meet with a number of British Ghanaians in the business, arts, culture and media industries.
He will also meet with key players in Ghana's cocoa industry where he will discuss innovative ways to sustain one of the country's most profitable resources.
Meanwhile, the Duchess, who is President of the Women of the World Festival, will attend an event featuring Ghana's top female leaders.
Prior to Prince Charles and Camilla's visit to Ghana, President Akufo-Addo said that he looks forward to meeting them both and "we look forward to receiving him, as his visit will renew and strengthen the bonds of friendship between the United Kingdom and Ghana."