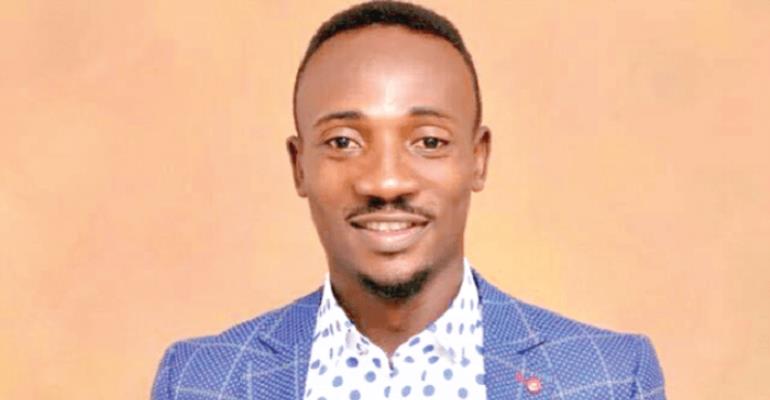 Most at times we tend to wonder how some people end up being so lucky to end up with the partners they have now. There are still people who wonder how Jay Zee was able to grab an extremely hot girl like Beyoncé.
That notwithstanding, that seem to be the issue Kumawood actor, Abraham Kofi Davis who is popularly known as boy Salinco is facing as he disclosed that people are astound how he was able to land such a gorgeous woman.
According to him, people think he is ugly and doesn't deserve his wife. The actor who doubles as a comedian indicated that he has always had a good taste especially for beautiful women.
He indicated that renowned music producer, Mark Okraku Mantey and others were shocked he had such a woman like his wife. Salinco said although he doesn't have money or the looks his type of lady must be exceptionally beautiful to complement him. According to him, it feels good to walk into a room and all eyes will be on your partner. It gives you confidence and boosts your morale.
"Apart from Mark Okraku, I get so many unwarranted comments about why such a beautiful lady should marry someone like me. I don't think I am bad looking, the fact that I play comedy or fetish priest roles does not mean I am stupid or silly" he said.
Salinco added that he met his wife Beatrice Davis in Kumasi and he was instantly attracted to her beautiful smile. The actor further indicated that he has never seen a woman who is as selfless as she is.
Salinco celebrated the 1 year wedding anniversary with the wife early last year.
True love still exists somewhere in the universe. Perhaps if you open your eyes wide enough you are likely to find it!!