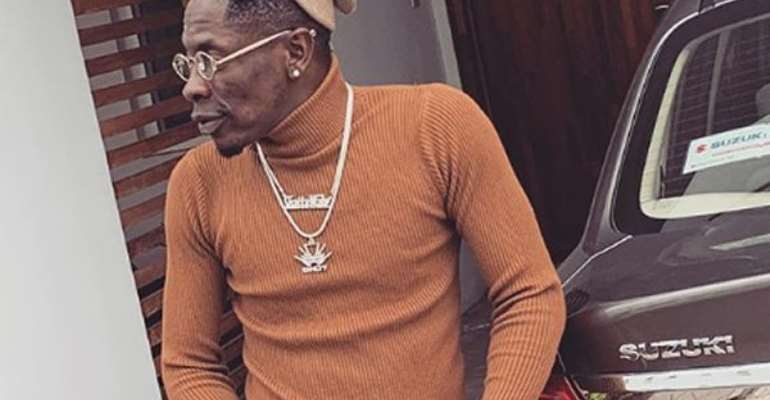 Shatta Wale might soon be crowned 'King Promise' after making several promises in a single day.
In an interview with Da Don on 'You Sey Weytin' on Hitz FM's Cruise Control on Tuesday, the artiste promised to give out at least 20 cars to his fans in 2020.
"Next year I can do more, maybe not two cars but at least 20 cars. Make people feel good. Make people work hard. I just want to say thanks to my fans," the artiste announced.
This new promise came after he pledged to give two cars to two lucky winners and gift ten mobile phones to his female fans.
A close source revealed that Shatta Wale is giving out gifts to strengthen his fan base and recruit new team members after parting ways with some of his very close friends.
He is said to have dissolved the popular music group, Militants, which he formed. The trio included Addi Self, Captan and Joint 77.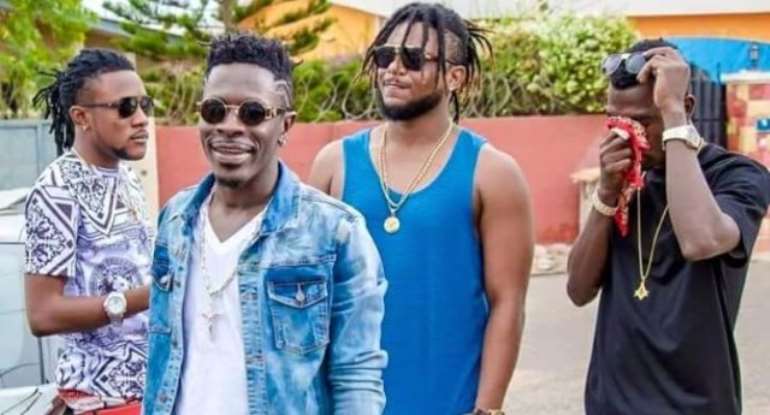 Addi Self (left), Shatta Wale, Captan (middle) Joint 77 (right)
The source said the 'Melissa' hitmaker sacked his Militants because they had constantly meddled in his personal affairs.
Shatta Wale seemingly confirmed this claim in an interview with Da Don on Hitz FM's while revealing the purpose for sharing cars and phones.
"I just decided to show appreciation to the ones who are constantly doing the work….they can stay loyal to the movement. If you are a fan, all you care about is the music and how we can push the brand to the next level is what is important."
"Some of the fans, sometimes they want to come into your personal life and things. It is an example to just show other fans that when you are supporting an artiste, his personal life is different from his professional life," he said.
Shatta Wale is expected to give out the two cars and 10 mobile phones to his fans this year at an event dubbed 'Shatta Movement Awards'.
Story by Myjoyonline.com | Maxwell Amoofia