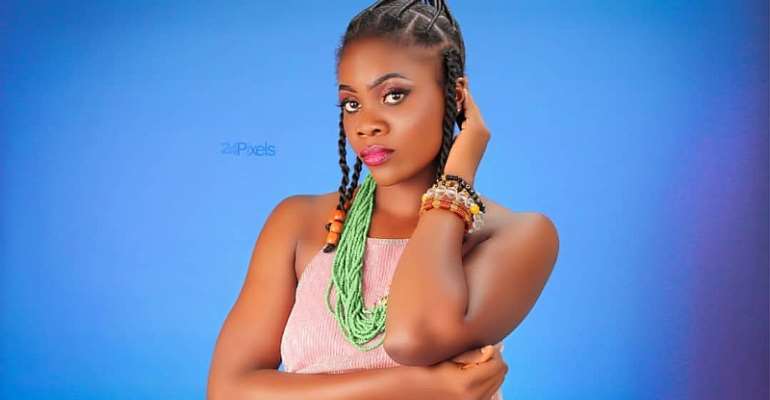 Fast-rising female singer Lyzzy Bae has revealed that she will save Ghanaian high life music from dying.
In a recent interview on Accra-based Atinka FM, she told Candyman that she is here to revive high life music.
"High life is music our elders left us with so we can't leave it behind. So I'm here to revive high life genre, even if it's dead I will resurrect it", she disclosed.
The "Obaasima" singer also added that the high life genre is for matured and smart artistes.
"Being high life musician makes you smart and matured because doing high life is not easy. It's not like the current trend of songs that you can use only two words to compose a song. You have to think before", she revealed.
Lyzzy Bae is currently on radio and television tour with her new single titled "Slave Wife" which features Fameye.