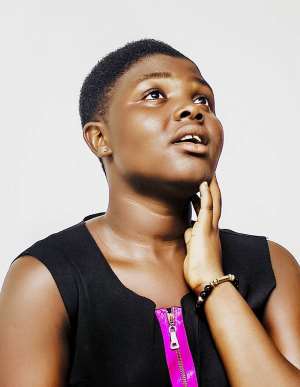 Doris Inkoom, 17 years old Senior High School Afro-pop musician with the stage name Chikel confesses of being possessed by Ebony's spirit.
As part of our talent hunting around Ghana, our telescope and satellite spotted this young girl who has the same singing capabilities and qualities like that of Ebony.
According to her, anytime she gets into the booth to record a song, she feels something within her that she suspects to be the spirit of Ebony.
"Anytime I get behind the microphone in the studio to record a song, i feel something strange within me, is more than extra energy and when I finish recording the song my voice looks like that of Ebony. Sometimes I even get stunned by the whole situation. I don't want to be like her but i think she lives in me because the output of my voice always resembles hers." She disclosed to Komfa Ishmael on one-on-one chat with her and her management team.
Zeal Governor the acting manager of Exgee Entertainment the management team behind this young singer also affirmed to this claims. According to him, he spotted these qualities the first day she spotted this young talented girl.
"Oh yea Komfa , the first day I meet Chikel I told her that, Chikel you get the talent that can replace that of Ebony but she didn't believe it till We got to the studio to record her first song. After recording her first song, where she got to believe what I was telling her earlier. This girl is very talented that Ghanaians should watch out for her. We are done with her two tracks preparing to shoot her videos ." He said.
Zeal Governor who also claims that this young talent is not imitating Ebony also said: " Chikel is not trying to imitate Ebony but she get the same qualities like that of Ebony. I didn't want this to go public but I have to do so because sometimes her voice sounds very similar like that of Ebony and it makes it difficult for a lot of people to spot the difference. So all that I can say now is she is unique that I need everyone's support.If you see her song anywhere please download and listen to it."
Chikel who started music at a tender age did her professional song at the age of 17. So far she now has two tracks namely PRESSURE AND ALLO PASTOR
ALL PASTOR
Below is one of her songs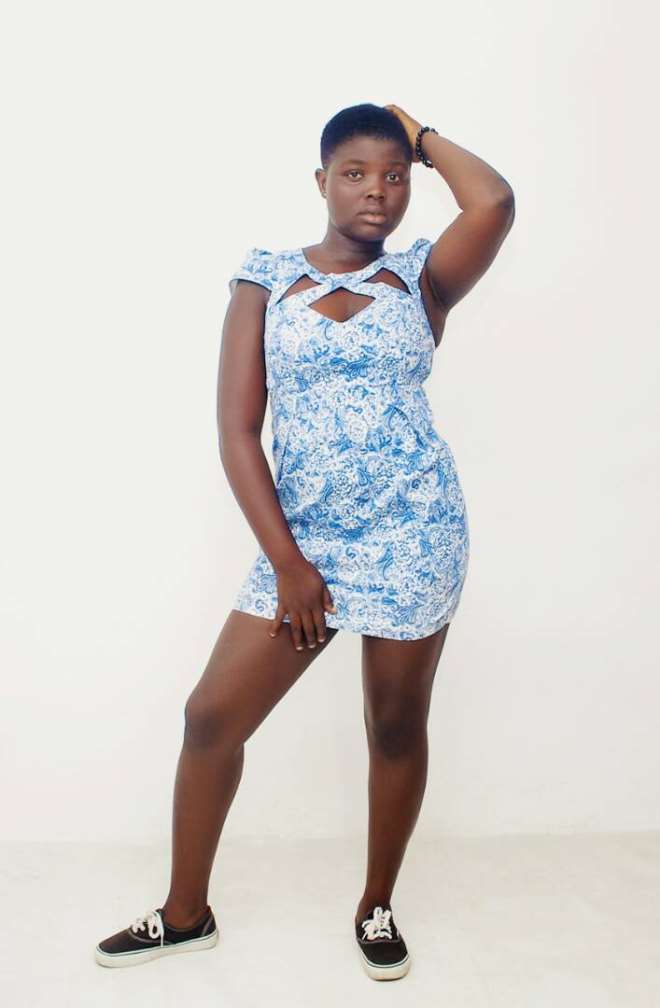 Chikel 1