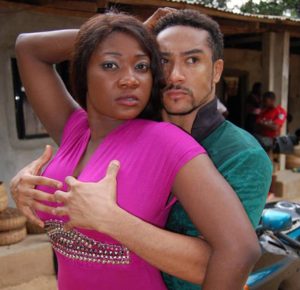 Renowned actor Majid Michel says his new-found love for preaching is a genuine one inspired by his understanding of the Bible.
The actor explained that unlike most cited instances by people, he did not receive any special calling from God to preach the word.
For some time now, Majid Michel has been spotted at several churches ministering.
Recently, he visited the Zoe Chapel International at Tabora, Accra to preach to the congregation. The actor, in the company of two colleagues, Pascal Anangfio and Timothy Bentum, were present during the church service where Majid prayed and laid his hands on some of the members of the congregation.
Speaking about his new life, the actor explained in an interview on TIG Show with Franky5 on Hitz FM that "I had a great sense of guilt, so that limited my sinful nature. I fell a couple of times but could not continue, I always came up with a new to identify with the mistake and correct it."
He added, "Then I discovered great revelations in the Bible. Growing up I hardly understood the word of God so as a result, I have discovered great revelations from reading the Bible. I understood it better and it's simpler for me and that was my greatest urge to teach the word of God for people to understand it."
For him, he has always been a pastor. "I didn't hear a voice or see a dark cloud or hear the voice of God like the ocean sound or like waves pounding the sea. I didn't have any experience, I did it as a pastor, well I have always been [a pastor]."
Recently, Majid Majid Michel, in an Instagram post, expressed disappointment at pastors who seek wealth and fame than the core job of winning souls and leading their congregations to Christ.
He expressed worry that some pastors these days do not focus on the dictates that come with their job but rather meddle in immoral acts and also compete against one another for fame and wealth.