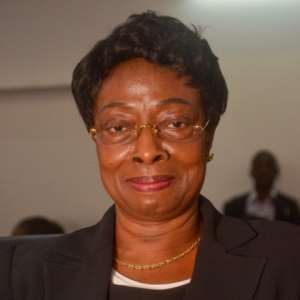 More than 18,000 cases have been successfully settled through the Alternative Dispute Resolution (ADR) process since it was introduced into the court system in 2007, Ms Sophia Akuffo, the Chief Justice has disclosed.
This, She indicated had substantially helped in reducing the backlog of cases in the courts and appealed to all to embrace the concept of ADR for an efficient justice delivery system.
The Chief Justice who was speaking at a press conference to launch this year's ADR week celebration in Cape Coast said the encouraging results clearly indicated that the ADR mechanism was a reliable partner to the traditional justice delivery system.
The ADR week was set aside to create mass public awareness and to educate stakeholders and the general public on the use of ADR.
It offered them the opportunity to educate the media and public on the role of ADR, functions and appointment of mediators.
Between January to June 2017, She said a total of 1,195 cases were mediated out of which 612 cases were settled, representing 51 per cent settlement rate.
MS Akuffo said the ADR programme had been extended to 87 courts across the country with at least five mediators assigned to the courts while a total of 490 had been trained and assigned to the 87 courts connected to the ADR Programmes.
She said with the realisation that land related cases had become dominant in the courts, the Judicial Service in collaboration with Land Administration Project had trained 30 surveyors to be used as mediators on pilot bases to reduce the backlog of land cases in the land courts in the Greater Accra Region.
In addition to that she urged the Lands Commission to set up their own ADR office with staff in collaboration with the Judicial Service to ease the adjudication of land cases across the country with strict monitoring.
Ms Akuffo, however appealed to the media to take keen interest in enlightened public on the convenience and benefits associated with ADR concept.
Mr Alex Nartey, National ADR Coordinator, encouraged lawyers to advise their clients to use the ADR to resolve their disputes.
GNA
By Afedzi Abdullah/Isaac Arkoh, GNA