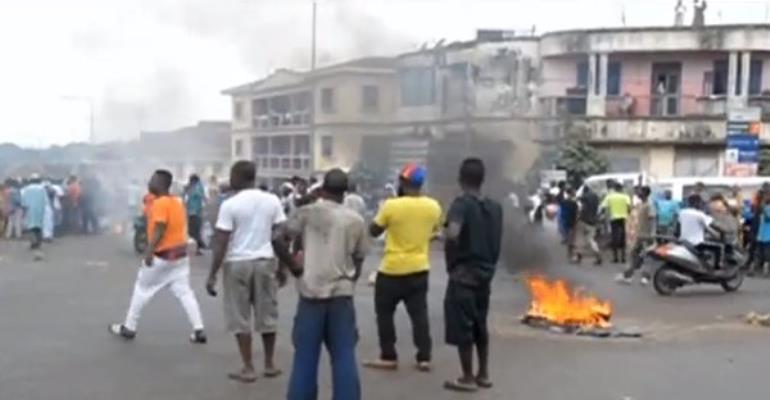 Youth in one of the Zongo communities in the Ashanti Regional capital, Kumasi have clashed with the police over the gory killing of seven members community members.
The clash follows the shooting to death of the seven community members by the police earlier this week.
The police alleged the deceased persons were suspected armed robbers who opened fire on them, an allegation the community members have been quick to dispute.
The angry youth wants the police to take responsibility for killing "innocent" persons and also be made to face justice.
Thursday's violence comes despite appeals to the youth by opinion leaders and the zongo chiefs to remain calm.
In a statement Wednesday the Sarkin Zongo Chief said "We appeal to the Zongo communities, particularly the youth in Ashanti Region and Kumasi, in particular, to remain calm, peaceful…and refrain from any activity that will escalate the tension and grief that has again befallen our community".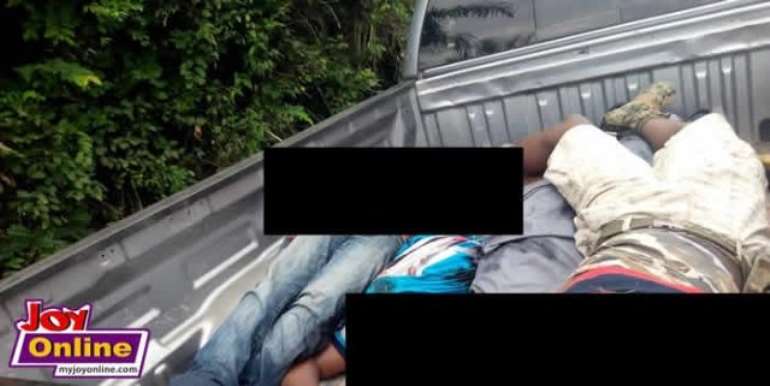 Deceased
Read: Zongo chief takes on police for shooting 7 indigenes
But on Thursday, the irate youth blocked sections of Asawasi-Akwatia road and burnt tyres to obstruct traffic flow in the area.
The agitated youth then followed up on an earlier threat to reduce the Asawasi police station to ashes but Joy News' Ohemeng Tawiah reported that a swift intervention from some auto mechanics in the area saved the police station from going up in flames.
"The mechanics brought some fire extinguishers which they used to stop the attack on the station," he reported.
He however, noted that some window nets at the station and a tricycle packed in front of the station were burnt in the attack.
The youth also pelted the officers with stones and a media practitioner and a police officer were injured in the process. The duo were rushed to the Manhyia Government Hospital for treatment.
Related: Minority Chief Whip, Muntaka calls for probe into killing of 7 in Poano
Ohemeng Tawiah reported that the agitated youth followed the injured policeman to the hospital and attacked the hospital in a 'friend of my enemy' style.
A team of 15 police officers have since been deployed to protect the Manhyia Government Hospital.
Administrator at Manhyia Government Hospital, Samuel Dodzi told the media that work at the hospital was suspended for some 40 minutes until the arrival of police.
"Nurses, doctors and patients were living in fear," he told reporters.
A car belonging to one of the doctors had its windscreen smashed by the stones.
"Indeed if you come to the hospital, you will see stones scattered all over the entrance and the Out Patient Department," Ohemeng added.
The military have also intervened in the situation and calm has returned. The police has confirmed four arrests to Joy News.