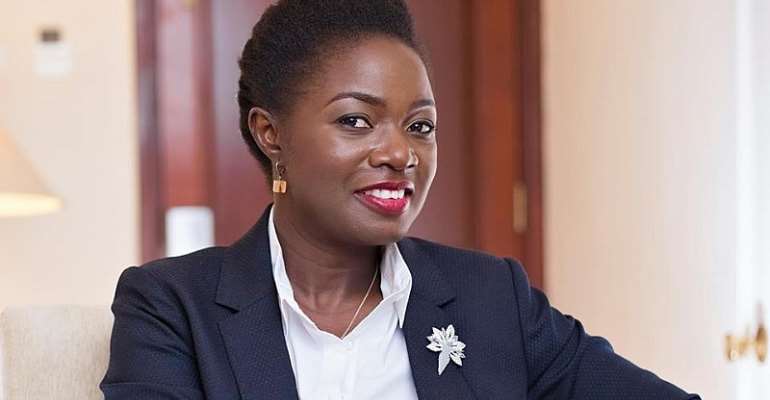 Madam Lucy Quist has finally opened up on why she resigned as the vice president of the Normalisation Committee (NC).
The Normalisation Committee was set up by FIFA in September 2018 to run Ghana football in an interim capacity to replace the erstwhile Executive Committee of the Ghana Football Association following the airing of the 'Number 12' documentary by Anas Aremeyaw Anas that exposed the rot in Ghana football.
However, after months of work, the former Airtel Ghana CEO resigned citing "personal reasons".
However, in her latest engagement with the media, Mrs Quits said she left her position because she had fulfilled her mandate as a vice president and also because she had a new job offer in another country which would have interrupted her work as a Vice President of the Normalisation Committee.
"As a committee, we were initially mandated to work for three months and then it was extended to six months and then to nine months. I passed through the first two mandates and I feel it was a great learning opportunity for me," she told Accra based YFM.
"I mentioned the mandate. I mentioned the extension of the mandate. I mentioned that the focus of the business for which I was called was done. In fact, we handed over to the incoming team and in the same month I left, the personal reason was that I was getting a new job in London. It was simply that and in the same month, I had to start my new job so it wasn't even about the committee. It was about having to start a new job in another country.
"Maybe if the new job was going to be based here I could have tried to stay. It was physically impossible to start a new job back here where I work now in London and at the same time meaningfully contribute to the committee and it was in respect to my colleagues. And I made sure I was upfront about it".
She added that working with the other members of the committee was a privilege that she will always treasure because she learnt a lot.
The airing of the documentary forced Kwesi Nyantakyi to resign as Ghana FA president.