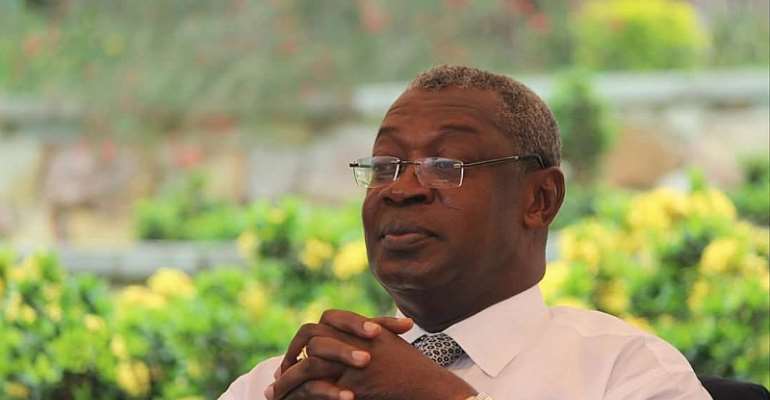 A former Director-General of the Ghana Health Service (GHS), Professor Agyeman Badu Akosa has stated that a more experienced forensic opinion is required to authenticate the outcome of the DNA test conducted by the police in the Takoradi kidnapping case.
Police confirmed the death of the missing Takoradi girls; Ruth Abakah, Priscilla Kuranchie, Ruth Love Quayson and Priscilla Blessing Bentum after the DNA tests on human remains found near the home of the main suspect in the case.
But speaking to the issue on the Citi Breakfast Show on Tuesday, Prof. Badu Akosa, who is also a pathologist, said he was not convinced by the latest developments.
"I believe sincerely that this forensic evidence should be subjected to a more experienced opinion. I do not know the forensic scientist who performed this test but I believe that there are so many disjointed things in this discussion that I want a second opinion on this report. That is the only thing that will tie the ends of the case."
He also said he was alarmed by the police's handling of the case.
"Clearly, these girls were abducted on different dates and as far as I am concerned even if it was the same team doing the work, it tells us there is virtually no proper police investigation in this country," he said.
"I find it a little disconcerting especially that people could be abducted from different sites and at one point all the evidence point to the fact that they were in Nigeria and at another, they were all brought to one place," he added.
He noted that because the body remains are the most important evidence at hand, there is a need for a more experienced forensic examination.
"As far as I am concerned, I will not rest. To begin to think that at the end of the day, we have all this evidence, including the most important evidence at the fore now, which is the DNA evidence from the body parts of these girls, I think more needs to be done," he said.
In a related development, the family of Ruthlove Quayson, one of the victims of the kidnapping case, is also demanding an independent forensic probe to establish whether their daughter is dead as claimed by the police.