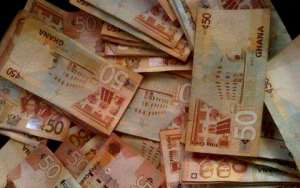 The ruling New Patriotic Party (NPP) constituency executives in the Yendi constituency of the Northern Region have discounted claims that the party is giving out loans to women in the area.
Reports from Yendi indicated that one NPP chairman is sharing monies to women who have the Ghana card and Tax Identification Number (TIN).
As a result, women in the Yendi town and other villages have massed up at the office of the Ghana Revenue Authority to register for their TIN.
But the vice-chairman of the NPP in the Yendi constituency says they are not aware of the disbursement.
"We are not aware of any loan that was supposed to be given to those women. We also saw them gather so we reported it to the MCE but he also said he doesn't know anything about it. So with that, we don't know much about it. We are not aware of it."
Last Saturday, some women in the constituency trooped to the office of the Ghana Revenue Authority (GRA) to obtain their TIN over rumours that the NPP was about giving loans to the women with the Ghana card.
According to women, they have been asked to come for money from the NPP office.
They said only those with the Ghana cards and TIN numbers were to benefit from the loans.
Some of them said, they were presenting their TIN to the former Northern regional NPP chairman aspirant, Alhaji Dagbamba office in Yendi.
An officer at the GRA officer expressed shock over the numbers but maintained that it was their obligation to register every Ghanaian.
He disclosed that they had received over 1, 200 applications on that day.
—citinewsroom