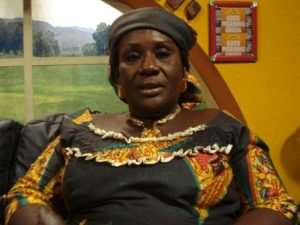 A new board has been inaugurated for the Ghana Cylinder Manufacturing Company, three months after the dissolution of the old board.
President Akufo-Addo ordered the dissolution of the board following an impasse between its members and the Chief executive, Frances Essiam.
Madam Essiam, was suspended by six of the nine members of the previous board, over claims that she had mismanaged the company, and also awarded some contracts without the approval of the Board or the Energy Ministry.
However, a new board has been sworn in with former Western Regional Chairman of the New Patriotic Party, Alhassan Abubakar Abdul Rahman as Chairman.
The new board Chair said he will work in harmony with management of the company.
"They have enumerated a number of challenges that the company is facing and we are there to look at them and see the best way forward. That is exactly what we have set ourselves to do. As for the past, it is past. Whoever is coming to take over as a management person, you are expected to come and add to what previous persons have done so I am expecting that we should be able to sort our differences and take the company to its highest destination."
Tussle at GCMC
There had been unrest at the company over the CEO, Frances Essiam's disregard for some directives issued by the company's Board, which was chaired by former Effiduase-Asokore MP, Frank Boakye Agyen.
At a point, the board members, on Tuesday, May 8, 2018, were locked out of the company's premises allegedly on the orders of Madam Essiam.
Six of the nine members of the Board had suspended Madam Essiam over claims that she had mismanaged GCMC and also awarded some contracts without the approval of the Board or the Energy Ministry.
A letter from the company's Board had also warned Madam Essiam to stay off the disbursement of a GH¢5million stimulus package sought by the government for the company.
But Madam Essiam defied the suspension.
The workers of the company also declared their loyalty to the CEO and protested the board's decision, deeming it unfair and inappropriate.
The Executive Chairman of the State Enterprises Commission [SEC], Stephen Asamoah Boateng, also came out to refute claims that the Madam Essiam had been suspended.
Subsequently, a three-member independent committee was set up by the Energy Ministry in collaboration with the State Enterprises Commission [SEC], to probe the allegations and the disagreement with the Board.
This was in response to the recommendations of the company's board at a meeting held on May 8, 2018.
The Minority in Parliament described the setting up of the Committee as another attempt to cover up the 'rot' at the company.
It is however unclear whether this decision to dissolve the board exonerates Madam Essiam of any wrongdoing.