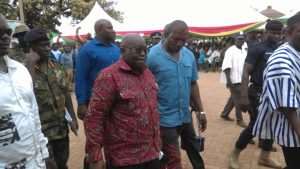 President Nana Addo Dankwa Akufo Addo is on a four-day official tour of the Northern Region where he has promised the chiefs and people good infrastructure.
He began the tour at Nalerigu in the West Mamprusi district where he addressed a durbar of chiefs at the forecourt of the palace of the overlord of Mamprugu traditional area.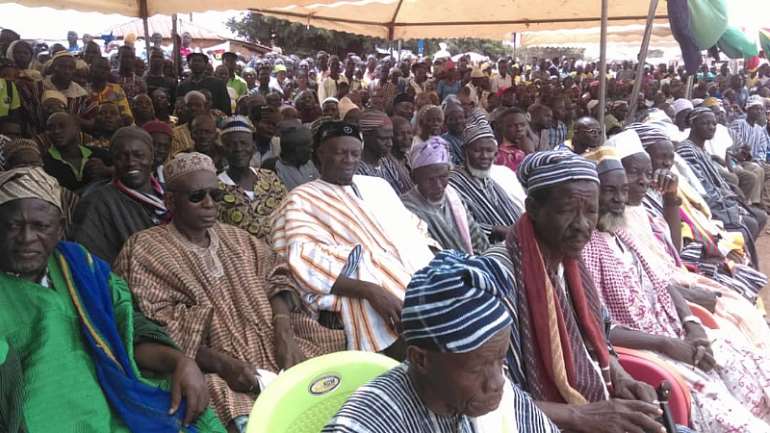 President Nana Addo reaffirmed his campaign pledge to improve infrastructure in the Northern Region.
He talked about the expansion of water facilities, construction of good roads and connecting more rural communities to the national electrification grid.
He emphasized peaceful coexistence and commended the Mamprugu Traditional Council for resolving the age-long Bunkprugu land disputes.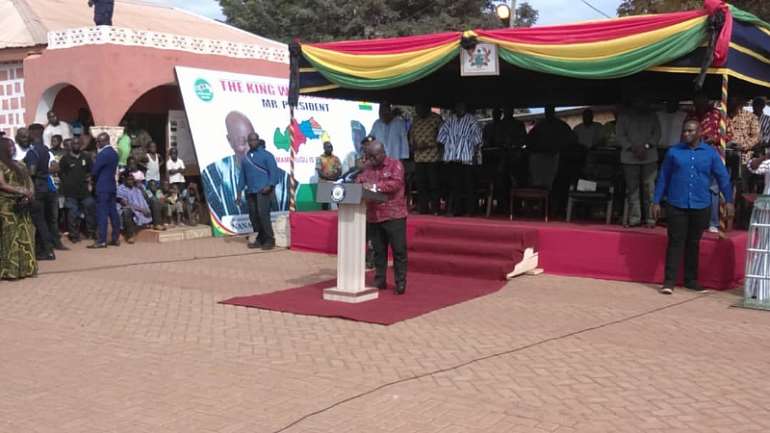 "The first time for many years there is complete peace in the Mamprugu traditional area. The conflict in Bunkprugu has come to an end with the support of the Nayiri and the intervention of the chiefs there is now complete peace and calm in the Mamprugu area."
"We want the same peace and calm all over Ghana so that we can get on with the process of rapid social and economic development."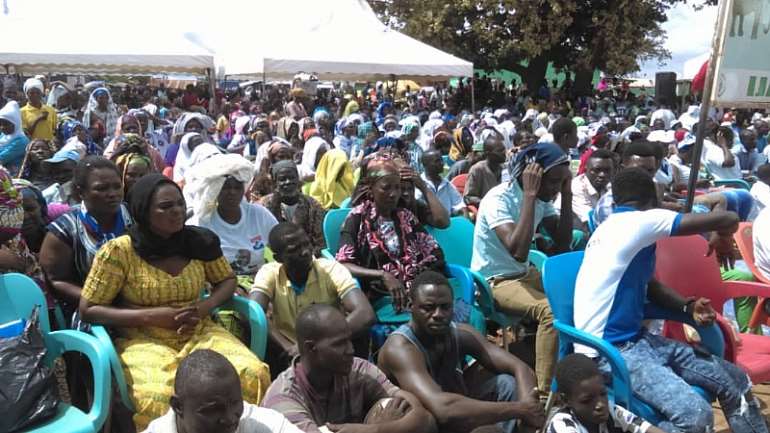 He promised never to meddle in the mediation efforts to restore peace and stability in Dagbon and other troubled areas in the Northern Region.
"I am not a party to either side. I am not Abudu I am not Andani, I am a Ghanaian and I want to see peace in this whole area."
"So I want you to support the Regional Minister and the Regional Coordinating Council so that they can get the good work done and get peace."
President Nana Addo reassured the chiefs and people of Mamprugu land of their request for the North East Region but encouraged them to actively participate in a Referendum that will determine their destiny.
The overlord of the Mamprugu Traditional Area, the Nayiri Mahami Bohigu Sheriga commended government for upgrading the East and West Mamprugu districts to Municipal status and also the creation of the Yunyoo/Nasuani district.
He assured the President that the chiefs and people were ever ready to vote yes during a Referendum for the creation of the North East Region.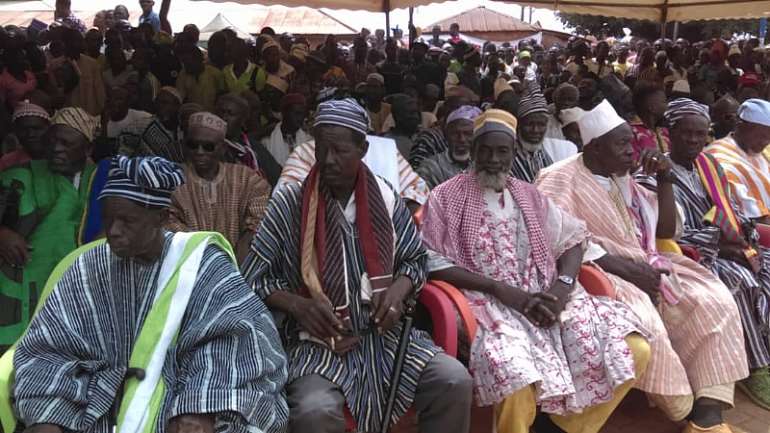 The Nayiri also thanked government for implementing pro poor programmes required to alleviate the plight of the suffering masses.
He requested for the construction of new projects particularly major roads linking the area to other parts of the Northern Region.