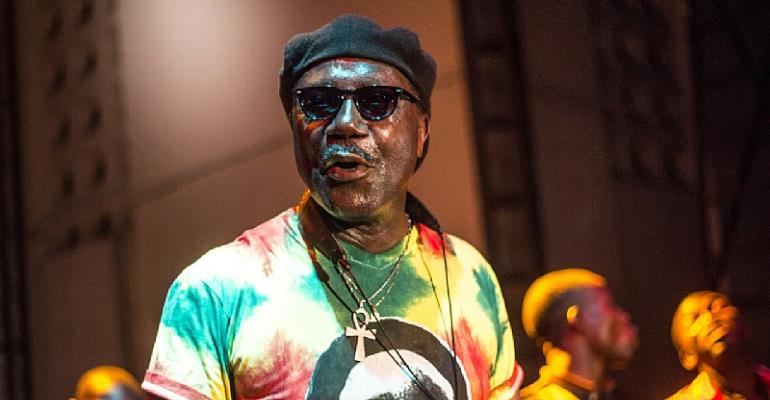 Gyedu Blay-Ambolley will be honoured at the third edition of an event dubbed 'Dinner With The Stars' slated for Friday, May 25 at the Oak Plaza Hotel in Accra.
He will be honoured for his outstanding achievements and contribution towards the growth of the Ghanaian music industry.
Gyedu Blay-Ambolley is the third artiste to be bestowed legendary status at the 'Dinner With The Stars' event, which seeks to celebrate Ghanaian musicians who have contributed immensely to the music industry in the country.
Highlife musician K.K Fosu was the first artiste to be honoured at the event held on December 30, 2016, followed by Amandzeba Nat Brew, who was also honoured on August 4, 2017.
The third edition of the event which is expected to attract a large number of personalities will also witness performances from Gyedu Blay-Ambolley, who will thrill the audience with his great tunes from both old and current albums.
Gyedu Blay-Ambolley is one of the veteran highlife and Afro-jazz musicians in the country with international recognition. He burst onto the scene over four decades ago with 'Simigwa', a jazzy highlife style that virtually worked its way into the hearts of music fans in the country and beyond.
He is the first musician from Ghana to formally incorporate rap forms into local highlife rhythms.
The veteran artiste has performed on various stages with some of the world's most celebrated artistes like Miriam Makeba and the late Afro-beat king, Fela Anikulapo-Kuti.
Gyedu Blay-Ambolley has 21 albums to his credit and has received numerous musical awards like the Lifetime Achievement Award by The Jazz at Drew from Charles R. Drew University of Medicine and Science, Los Angeles, CA