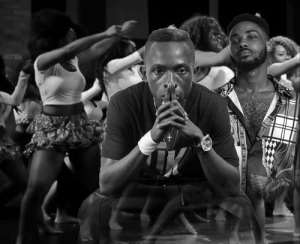 Rapper Eddie Khae, Patapaa and the Level Up Dancers will embark on a tour to Europe in February this year dubbed, "Do The Dance Europe Tour."
The tour will see the hiplife artistes perform in Spain, France, Norway, Germany, and Holland, among others.
The tour will give all the artistes the opportunity to interact with some of the Europe-based Ghanaian artistes and other international artistes.
Organised by Young Mission Entertainment, the tour is the first of its kind bringing the artistes together.
It is scheduled to take off in the second week of February.
During the tour, the artistes will show a documentary on how hiplife music started in Ghana, as well as their contribution to the music genre's growth in Ghana.
Eddie Khae, known in private life as Prah Edwine, has a number of hit songs which include 'Speak in Tongues', 'Rock My Body', 'Do The Dance', among others.
Patapaa has promised to thrill fans to his popular songs such as 'One Corner', 'Akwaaba', 'Suro Nipa', 'Kill The Beat', 'Kitchen Stool', among others.