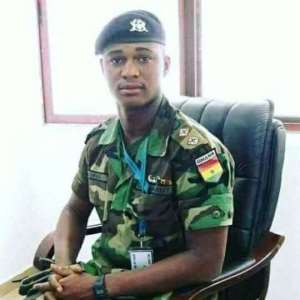 The Pathologist Dr Lawrence Adusei, who conducted the autopsy on Major Maxwell Adam Mahatma's body has filed the autopsy report at the court registry.
The pathologist had at the last sitting blamed the police for the late releases of the report.
When the case was called on Thursday the presiding magistrate of the Accra Central District Court Mr Ebenezer Kweku Ansah informed the Prosecution that the report had been filed at the registry.
The Prosecution led by Deputy Superintendent of Police Mr George Amegah prayed the court to furnish his team with the report to allow them forward same to the Attorney General's office for advice.
The court then ordered same and adjourned the case to December 12.
At the previous sitting, the, Dr Adusei told the court that the police had made his work difficult hence the late release of the report, five months after the incident.
He told the court that the police had failed to provide all the adequate information required to facilitate his work and that investigators failed to meet him to furnish him with certain important information.
Major Mahama was on duty at Dankyira-Obuasi when on May 29, where he was lynched by some residents, who allegedly mistook him for an armed robber because he had a pistol in his back pocket.
The mob ignored his consistent plea that, he was an officer of the Ghana Armed Forces.
GNA
By Hafsa Obeng, GNA