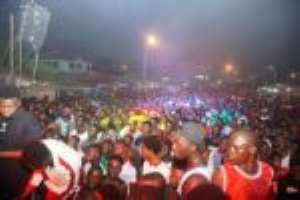 This year's Rootikal Swagger "Achimota To The World" concert saw over 10 thousand people attend which was held on Saturday, November 17, 2018 at the Achimota Market Street began exactly at 6:30pm.
The musical concert train, which was the biggest event in the history of Achimota was the third edition of the annual musical concert.
One word that could perfectly fit the night was fireworks. With the streets of Achimota Market was packed, the place was ultimately charged with enthralling performances from the acts on bill. The night brought together individuals and lovers of reggae dancehall, afropop, hiphop and hiplife music to witness performances from Ghana's finest artistes.
This event focused on giving recognition to the brand artiste (Rootikal Swagger), to celebrate the shared culture, and heritage of the community with pride and passion, and promote community cohesion and also to promote Ghana's tourism to global through music.
The night staged over fifty (50) artistes; Tinny, Wendy Shay, Lord Paper, EverGriin(Dusin), Tee Rhyme, Atom, Zendimah, Kojo Luda, 2ice, Arigenal, Phada Gaza, Amazing Gee, Neffy, Kay Prinz, Buzy Bwoy, Asaase, S.I.D. and many more, with amazing performances.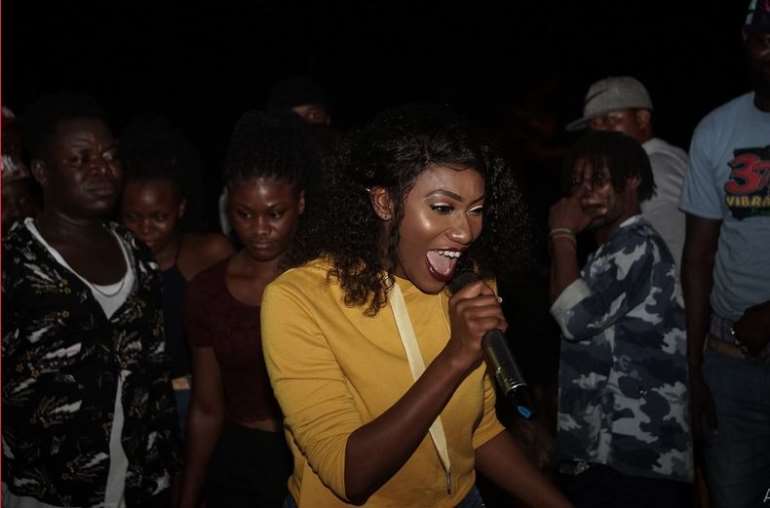 The MCs for the night were DJ Advicer(Happy FM), Jah Bola, Toreddo(Starbuzz TV), Clinte and Pentop De Mason.
The official Djs for the night were; Planet DJ, DJ Nayeb(Vision 1 FM), DJ Ikon(Hitz FM), DJ Jaydee(3 FM), DJ Legend(Zylofon FM), DJ Tinny, DJ Tuga, and DJ Abe turned up the whole Achimota into fireworks.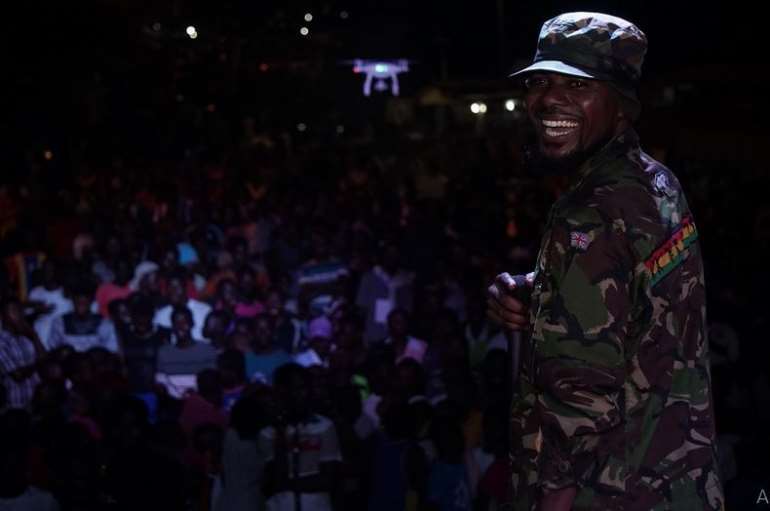 The event was sponsored by Dee Restaurant and Pub, Ahenfie Aduane, The Boldz, Jeff Ma Wear and the media partners were Nanakesse.com, Cosmic Pictures, Eventguide, TV7, Track Motion Studios GH and Joeblinks Multimedia.
The 2018 "Achimota To The World" concert was powered by 3Tymz Vibration.