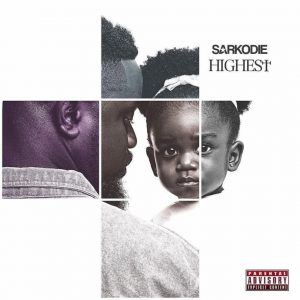 Icon of Sarkcess music label, Sarkodie has finally let the cat out of the bag after persistent requests from his fan base Sarknation.
Africa's most decorated rapper Sarkodie revealed that the 18 track album Highest will be out on September 8 2017.
In a special listening session that saw Odarteygh.com present, the musician announced the album features acts like Flavour, Victoria Kimani, Big Nasty, Koredde Bello Worlasi and a list of others.
Sarkodie also revealed that the Highest album is completely hihop. There is no commercial song on it and about 90% of the tracks on the album were produced by Ghanaian hip hop producer JaySo.
He also hinted that he was a bit skeptic about the sound and was very careful about his choice of words. He said, "The album is my state of mind and its deep. For this album, I am going back to my roots"
Check out the album cover art that has the rap artist with his daughter, Titi.