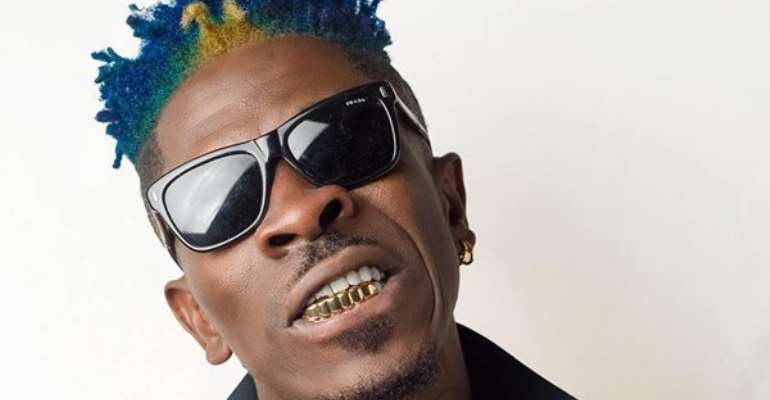 Popular dancehall artiste and CEO of Shatta Movement Records, Charles Nii Armah Mensah has revealed the reason why he is so much loved by Ghanaians than his other colleagues in the music industry.
The multiple award winning artiste made this revelation during an interview with Rev. Erskine on Y FM's Y-Leaderboard Series segment of the Myd-Morning Radio Show on Wednesday, January 27.
According to Shatta Wale, Ghanaians love people who are real and true to themselves. This is the reason Shatta Wale said is why he is much loved in the music industry as he is real and truthful to himself.
"I always want to be me because anybody who loves me for me will approach me and that is how come I meet big men in Ghana. The only thing they tell me is that I'm real and that is why they like me. People want people who are real like that," he was quoted as saying.
He also noted that some musicians in the country are not plying their trade right. He therefore called on top industry players to be organizing Saturday classes for young musicians so that they can understand properly what doing music in Ghana entails.
Regular problems that exist between artistes and their managers was one thing the well celebrated musician talked about. According to him, these problems can be attributed to the artistes not knowing their responsibilities.
"I wish every Saturday, we'll even do artiste classes in Ghana because most of the artistes don't even know their jobs. You see an artiste come out today and tomorrow you'll hear he has left his manager. We've all faced that thing before but it's because we don't have any orientation to this business.
—
Source: GhanaVanguard.com