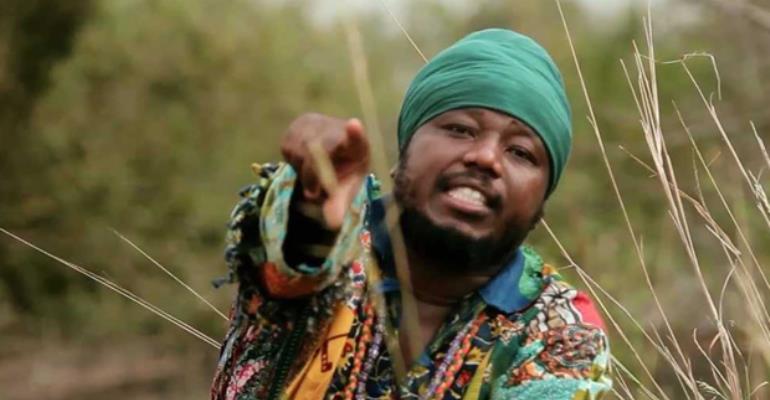 This year's edition of the Kuchoko Roots Festival was held last Friday, November 9 at the Junction Mall, Nuagua, in Accra.
Reggae and dancehall artistes who performed at the event were at their best as they put up impressive live musical performances to entertain music fans.
Kuchoko Roots Festival is one of the biggest reggae music festivals in Ghana. It is organised annually by Blakk Rasta to celebrate reggae music in Ghana and his brand.
This year's event brought together thousands of reggae and dancehall music fans from all walks of life on one platform to witness fantastic performances from reggae stars like Osagyefo, Knii Lante, Red Fyah, Ras Revolution and the United Abbysinians, Ras Kuuku, Jahwi, Masaany, Xali Hali and a host of others.
Before Blakk Rasta mounted the stage, Knii Lante, Xali Hali, Ras Kuuku and other up-and-coming artistes thrilled the crowd with great music that set the tone for what became a night of explosive music from award-winning reggae artistes.
Blakk Rasta mounted the stage by 2:30am with his Herbalist Band, and just as was expected, he rocked the venue with his energetic performance.
He performed most of his popular songs, including his all-time favourite 'Barack Obama', 'Joseph Hill', 'Chucku Laryea', 'Selassie I Live', 'Our Africa', 'Dede', 'Serwa Akoto', among others.
The Herbalist Band also performed incredibly.
Last year's event witnessed performances from reggae artistes such as Ismail Isaac, Goody Brown, all from Ivory Coast, and Oge Kimono, daughter of the late Nigerian Reggae super star Ras Kimono, Takana Zion, Ras Kuuku, Ras Levi and a host of others.