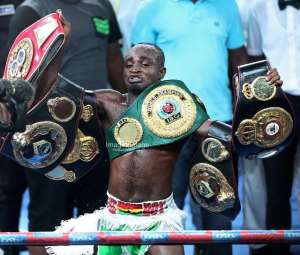 Referee Roger Barnor's controversial stoppage of the IBO world title bout between Emmanuel "Game Boy" Tagoe and Fernando Saucedo have been backed by three boxing experts.
Barnor's decision to stop the bout in the 10th round and award Tagoe a technical knockout victory has been widely criticised but fight supervisor Andile Matika, Joy Sports editor Nathaniel Attoh, as well as boxing expert Mohammed Amin Lamptey at various points Sunday, agreed with the decision.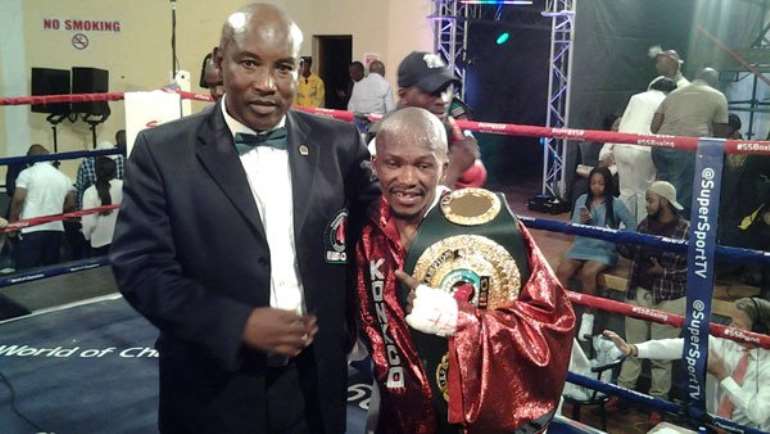 Andile Matika (left)
Matika said in an interview with Citi FM, that Barnor was right because Saucedo himself had not respected many of the rules.
"In fact, the referee was spot on. He was right in taking that decision. Boxing is fought with rules and regulations but Saucedo had gone against many of the rules.
He spat his gumshield out several times, his camp was shouting, the boxer shoved the referee and talked back to the referee and all that was against the rules.
The referee was fair and he could have stopped the bout even earlier."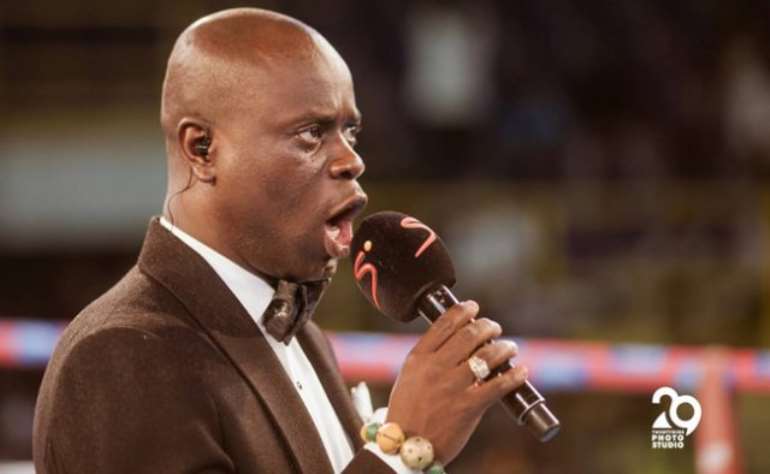 Nathaniel Attoh
Ring announcer on the night, Nathaniel Attoh added: "By the time Barnor ended the fight, Saucedo had been docked points for failing to obey the referee by going to the neutral corner on more than one occasion, intentionally spitting out his gum protector at least twice and turning his back to his opponent more than once in different rounds.
Where I think Barnor should have acted differently was round 10. He should have deducted points from Tagoe in the 10th round for his rabbit punch which sent Saucedo down. Yes, Saucedo had turned his back but that did not warrant a rabbit punch ( a clear foul in pro boxing rules).
He also did a count before signalling the fight was over. The count gave some credibility to the knockdown which had come through a rabbit punch.
But based on the sum of offences/fouls Saucedo had committed throughout the fight Barnor had the discretionary right to disqualify him".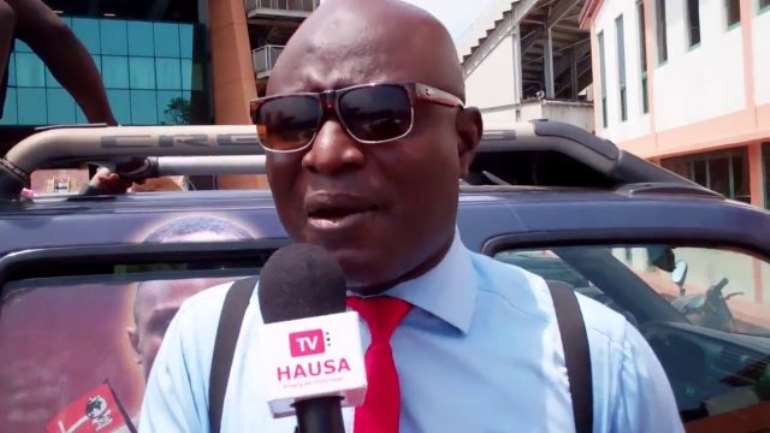 Amin Lamptey
Amin Lamptey, who has more than once been the ring announcer for world title fights with the most recent one being Isaac Dogbe versus Ceasar Juarez, said "the 2016 SWAG referee of the year took an appropriate decision.
The period where the towel is used as the symbol for the boxer's seconds to call for fight stoppage has been amended over the past 10 years. The new approach to do that is for a boxer's seconds to step into the ring just as we saw exhibited by the Argentine trainer." He added.
Tagoe won the bout to retain his title and remain undefeated in 28 professional bouts.