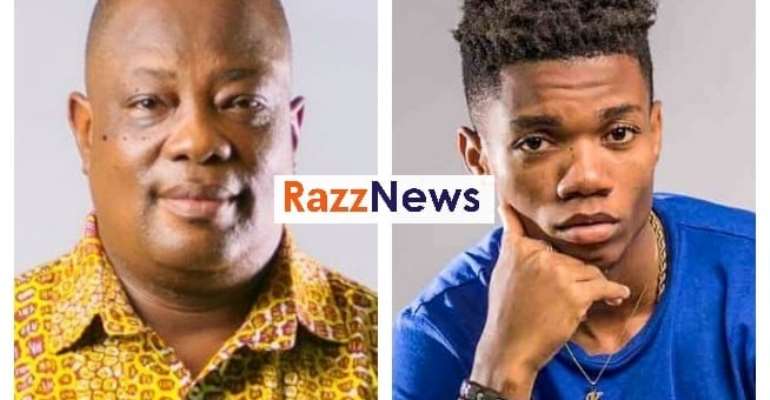 Legendary Ghanaian Sound engineer, Zapp Mallet has expressed his view on the supposed embarrassment KiDi suffered in the hands of Accra FM's Nana Romeo after he arrived late for their interview scheduled for 11am on Thursday May 14, 2020 to promote his "Blue" EP.
The Presenter expressed his annoyance over the attitude portrayed by Kidi and questioned whether or not he values his programme. He was unhappy because, according to him, it was not the first time he had arranged for Kidi to come to the show and the musician had disappointed him.
Kidi, in turn, rendered an apology to listeners of Accra FM and stepped out of the studio without the opportunity to promote his EP.
There have been a lot of back and forth between top industry players like Controversial artiste manager, Lawrence Asiamah Hanson aka Bulldog who surprisingly find themselves on different sides of the divide on this particular topic.
In the view of Bulldog, Nana Romeo did not act professionally in the way he conducted himself after KiDI came to the studio. Bulldog , who was speaking in an interview with Nana Adwoa Annan on Atinka TV went on to note that he would have vandalized the station's studio and run them at a loss if Nana Romeo had pulled such a discommodious stunt on his artiste Shatta Wale.
Commenting on the issue in an interview with RazzNews, legendary Zapp Mallet said even though KiDI was late, he doesn't blame him that much because he inherited the habit of lateness from the industry.
According to him, the industry has lacked professionalism for years, thus If the 'Enjoyment' singer had come to meet a well disciplined industry he wouldn't have done that.
He emphasized that "I think it's an industry thing but We need to make a change…the unprofessionalism is too much…For me in some sense what Romeo did he made a statement…Romeo was making a statement that time is very important".
"I had the same issues as a studio person; sometimes you give an artiste time to come 12, and he will turn up at 3, you tell him to come at 10 and will come around 12 …we the engineers also do that, we will let the artiste come and wait for us for a long time," Zapp added.
He concluded that "It's unfortunate but it's good it happened-because it will keep people on their toes as to how to do things. So I think in a certain light we need to be professional in the way we do our things and time is one of them…so time and discipline".
Kindly watch the interview below!
–RazzNews