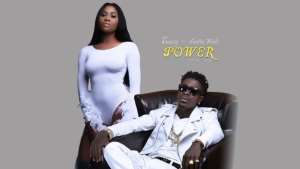 Mildred Ashong, known in the music circles as Eazzy shows us her girl "power" in a new awe-inspiring music video featuring Shata Wale.
In the Lex Maccarthy directed music video, Eazzy in the company of other blistering looking girls who made twerking look easy were seen flashing their exotic dance moves to the hot tempo song while the "Dancehall King" Shatta Wale watched on in excitement.
The music video was shot at the Junction mall in Accra, and song was produced by Twist (T-Beats) of Dope Nation.
The crazy dance moves, coupled with the energy and flawless visuals will make you watch the video non-stop. Enjoy.
check it out here