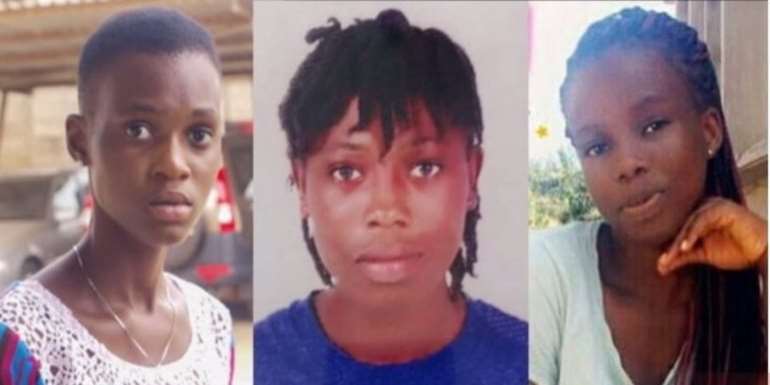 The families of the three kidnapped Takoradi girls are demanding updates on the DNA tests being carried on the human remains which were retrieved from the abode of the alleged kidnapper, Samuel Udoetuk Wills.
A statement issued by the Police CID after the remains were found said the tests would be completed within four weeks.
The statement also specified that the police would cover all other angles of investigations as the search for the kidnapped girls continues.
The spokesperson for the families, Michael Hayford, speaking on Eyewitness News said they have not received any information or updates from the police about the DNA samples.
"When asked when last they heard from the police, he replied, "That was last three weeks. The liaison officer came to visit the family and then he told us that as soon as the report comes in they will let us know. But as it stands now the month has ended. That was a week ago and there's been no information from them so we are just hoping that they will come out with the report."
"You know the month just ended last week so we wanted to give them a week more. The week will end like coming Friday. So after Friday if there is nothing like report we will just move to their office to verify from them what they have for us," he continued.
Some residents of Takoradi had threatened to hit the streets of Takoradi over the police's handling of the case.
—citinewsroom