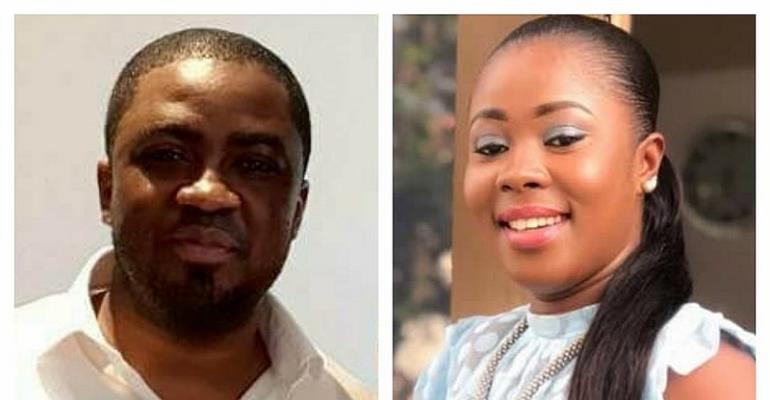 Popular blogger Chris-Vincent has responded to claims by one of the most respected female broadcasters of our time Frema Adunyame that he is a bad journalist who must not be taken seriously.
Chris-Vincent Agyapong Febiri who is the editor of Ghanacelebrities.com has caused outrage with his blog post titled "King Sarkodie' — Perhaps a truly arrogant fame driven illiterate "douchebag".
According to Chris, Sarkodie snubbed a female fan in a very embarrassing and arrogant way.
He noted that Sarkodie who was walking around with an 'angry face',gave the woman a rude response by ignoring her.
Chris disdainfully continued to describe Sarkodie as "an illiterate arrogant douchebag—who walks around with a camera, a frowned face and completely ignores a shout-out from a fan in such a contemptuous manner"
The controversial blogger's write-up has generated elephantine controversy on social media— with many entertainment pundits tagging him as unprofessional.
Expressing her view on the issue,Frema Adunyame,who was speaking on 'Good Morning Ghana' on Metro TV ,monitored by www.razzonline.com,delineated strenuously that Chris-Vincent shouldn't be taken seriously since most of his publications are not accurate and completely false— thus he is a bad journalist.
Responding to Frema Adunyame who is also the manageress of Hi-life musician Kwabena Kwabena's claims,the controversial Chris-Vincent in a Facebook post denied being a bad journalist and labelled the astute female broadcaster a husband snatcher and Kwabena Kwabena's sex doll.
Read Chris-Vincent's post below!
Source: Razzonline.com