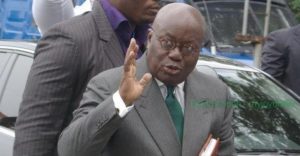 President Nana Akufo-Addo will this week unveil government's strategy to deal with the menace of illegal mining in the country (galamsey).
Ahead of the announcement of how to deal with the situation, a government delegation will on Monday visit some illegal mining sites in the Eastern Region as the deadline for illegal miners to evacuate nears.
The Eastern Region town of Akwatia is among the areas where small-scale legal and illegal mining activities are very high.
Deputy Lands and Natural Resources Minister, Benito Owusu-Bio who is leading the delegation, told Joy News Monday that the team will be assessing if small-scale diamond miners, operating legally, are being compliant with international laws.
The Akwatia visit follows the end of a retreat by President Akufo-Addo and his cabinet ministers.
The cabinet retreat, according to Joy News' Presidential Correspondent, Elton John Brobey, reviewed government's performance as it approaches hundred days in office.
"Our main objective today is to go there and see how prepared out artisanal diamond miners and those trading in diamonds comply with the Kimberley Process Certification Scheme," he told Joy News Monday.
The scheme prevents the trade in illicit diamonds.
A media campaign galamsey has been vociferous in fighting the destruction of vegetation, arable lands, and fresh water sources by galamsey.
Considerable airtime, space has been given to discussing the issue with a move to solving the problem.
The government also made fighting galamsey a campaign issue and has made some commitment thus far.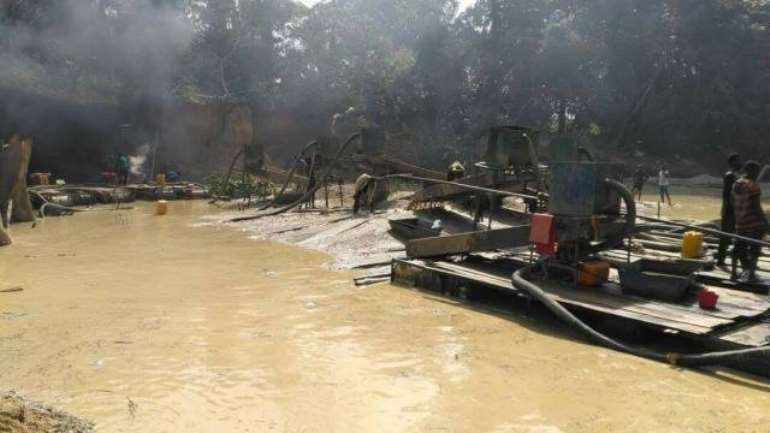 Even though the illegal mining is done by locals, it has emerged that Chinese nationals are also cashing in on the illegal business.
The Chinese see the campaign as targeted at them.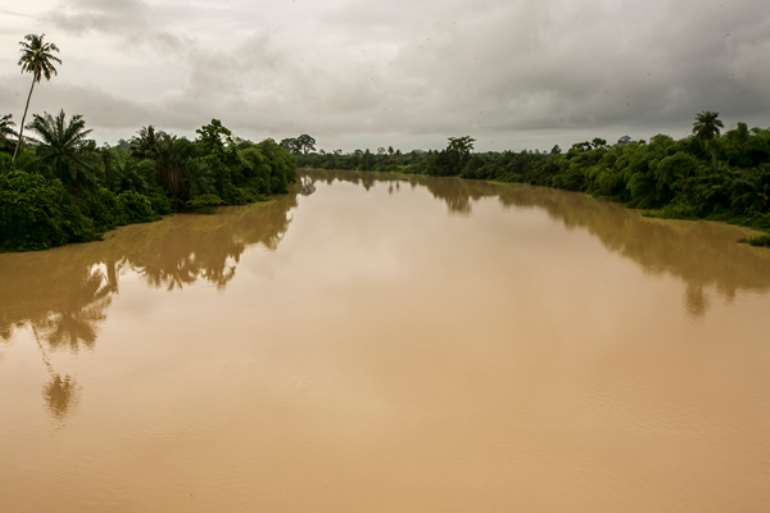 The Pra river is among the heavily polluted river that has been caused by galamsey.
Story by Ghana | Myjoyonline.com | GN