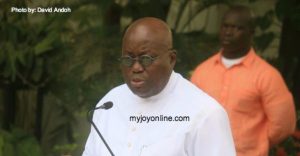 The Progressive People's Party (PPP) is demanding urgent government action to stop illegal mining in three-months.
It says if the the government fails, it will be dragged to the International Criminal Court (ICC).
The PPP at a news conference in Accra Monday said it wants government to come out with failsafe strategies to save the remaining water bodies from destructive mining activities.
PPP National Chairman, Nii Allotey Brew-Hammond, said the party will not accept the "lip service" that has characterised the many promises of President Nana Addo Dankwa Akufo-Addo, as far as the fight against galamsey is concerned.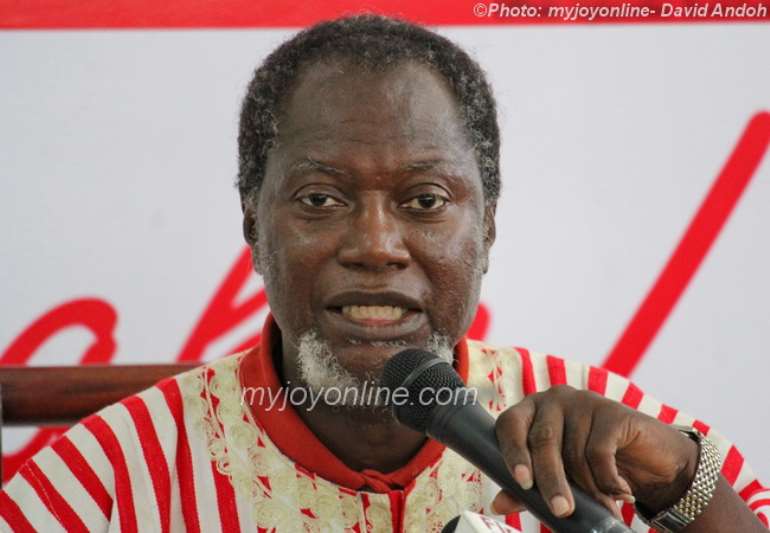 PPP National Chairman, Nii Allotey Brew-Hammond
"He [the President] has said so many things that have not been acted upon," he said.
The PPP's demands follow mounting pressure on government to end illegal mining that is polluting the nation's water bodies and destroying the vegetative cover.
The Ghana Water Company has shut down many of its water treatment plants because of the condition of the water bodies. The company said it is unable to treat the water bodies for consumers because they are muddied and filled with grits.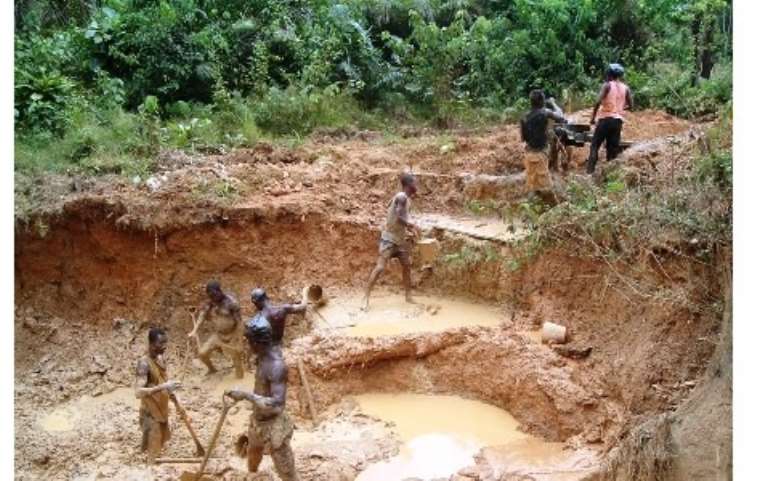 Some youth mining in Ghana
Related Article: Water crisis: Tano River dries up for the first time in 40 years
The Tano River in the Brong Ahafo Region has dried up for the first time in 40 years, a development local authorities have blamed on illegal mining.
Also the Brim River in the Eastern Region as well as the Ankobra River in the Western Region have been muddied making it difficult for residents to use them to meet their daily needs.
Lands Minister, John Peter Amewu, has served a three-weeks notice to galamsey operators to stop their activities or be prosecuted if they are apprehended.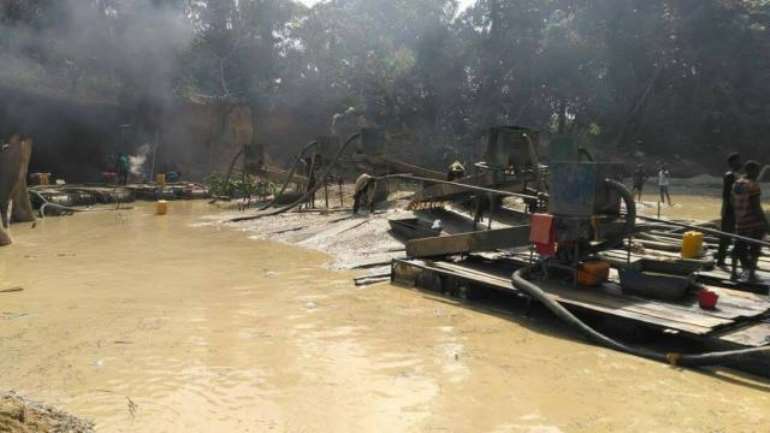 Some indigenes and Chinese mining in the Ankobra River in the Western Region
Related Article: Excavators seized from galamseyers must be blown up – Minister
He has also suggested that equipment used by the illegal miners should be set on fire if they are seized. This, he believes will make the cost of illegal mining burdensome.
But the PPP said the failure to decouple the Attorney-General (A-G's) Department from Justice Ministry will make it difficult to handle the galamsey menace in a non-partisan manner.
"The PPP has asked for A-G and Justice Ministry to be separated because the independent prosecutor can go for these galamseyers without prejudice," Mr Brew-Hammond said.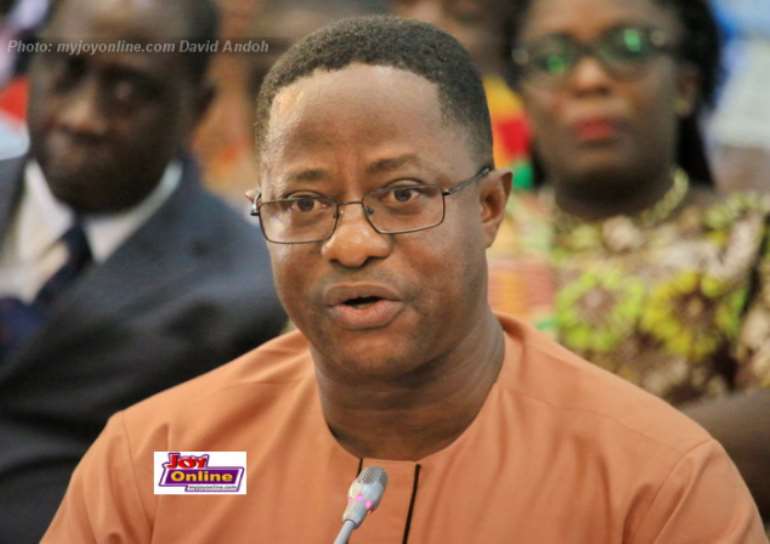 Lands Minister, John Peter Amewu
He said the police have disclosed to them that they are unable to prosecute politically related activities because they are under the domain of the A-G.
He assured the PPP will separate the A-G's office from the Justice Ministry if it is given the mandate to form the next government in 2021.
"We will empower the police to prosecute all manner of crime…[because] polluting our water bodies should not be entertained."
Story by Ghana | Myjoyonline.com | Austin Brako-Powers | Austin.powers@myjoyonline.com