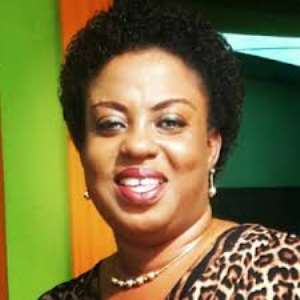 Politician and morning show host for TV Africa's Breakfast Live program, Madam Obuobia Darko-Opoku has expressed gross disappointment in all three red carpet hosts for the 2018 Golden Movie Awards which happened on June 2 at the Movenpick Ambassador Hotel in Accra.
Obuobia speaking on TV Africa early Monday morning stated without mincing words that Ugandan TV and event host Kabs Haloha, Ghanaian actresses Moesha Bodoung and Jessica Larny whose services were hired for the night performed poorly. Obuobia was willing to spare Kabs Haloha when she was informed that he is not a Ghanaian but quickly reversed her decision after hearing that he is a renowned event host in his country.
According to her, the Ugandan who is said to be one of the most successful event hosts in his country should have done his checks before jumping on the red carpet to have a dialogue with event goers instead of asking interviewees if they were nominated for the awards or not.
She later advised NMJ Ghana, organisers of the prestigious Golden Movie Awards to hire the right people for the program because what she watched on TV last Saturday was below standard.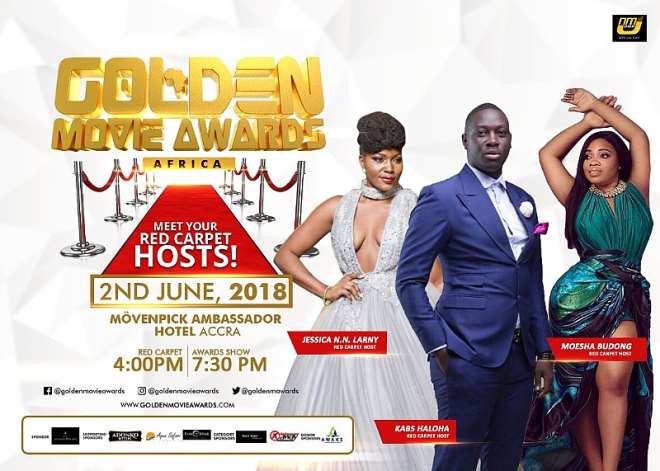 Golden-movie-red-carpet-hosts-2018