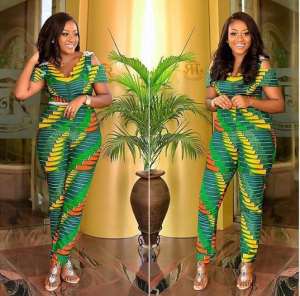 Yes it's a Thursday and so you know it is time for our style crush and today, we are crushing on this look TV presenter, Anita Akuffo is rocking.
The raffle hand African print long top is absolute style goals and we love how she styled it up with a matching mini white skirt, and white strap heels.
She is definitely serving slays goals and we are loving it. Check out how fine she is slaying tell us if you are crushing the look as much as we are.
Background
She is the host of Fashion GH TV show, Anita Akua Akuffo, has disclosed that her father is against what she does as TV Presenter and her involvement in show-business in general.
According to Anita the lack of support from her dad is the reason why she has decided to dress decent and takes her appearance very serious so as not to bring shame upon her family.
"My style of dressing is from my upbringing. My parents are very strict and my dad is already not in support of what I do, so the least I can do is to abstain from anything that will tarnish my family's reputation," Akua stated in an interview with Flex Newspaper.
She emphasized that pleasant appearance of showbiz persons is very crucial in the entertainment industry. Recalling her Miss Malaika audition days, Anita who believes appearance is of great importance in the media, disclosed how looks was the first thing the judges scrutinized before promoting a contestant to the next round.
"During my Malaika first round auditions, looks qualified us into the next round even before we spoke. Looks really does matter in the entertainment industry. Currently, whether in TV or radio, people consider your looks even before your capabilities," Miss Akuffo told Flex newspaper.
Anita however, added that one cannot go very far in any form of business with their stunning looks, if they are not brilliant, hardworking, determined, focused or dedicated to whatever it is they do.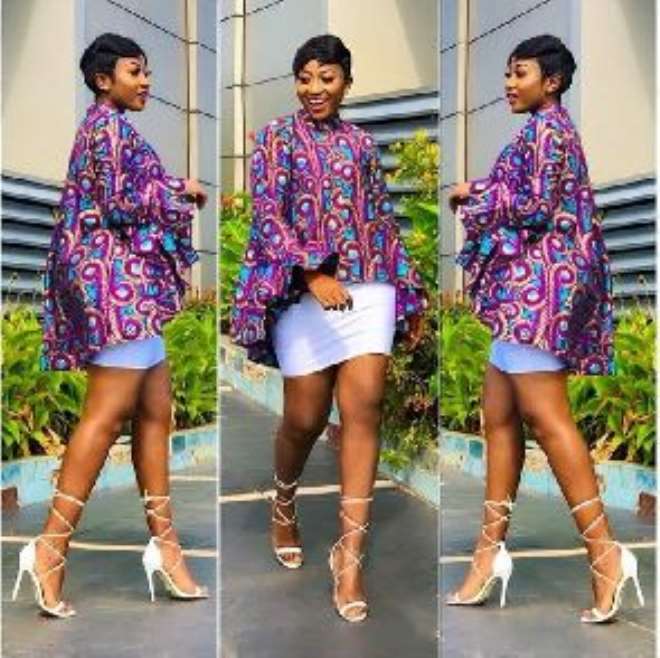 Fashion Thursday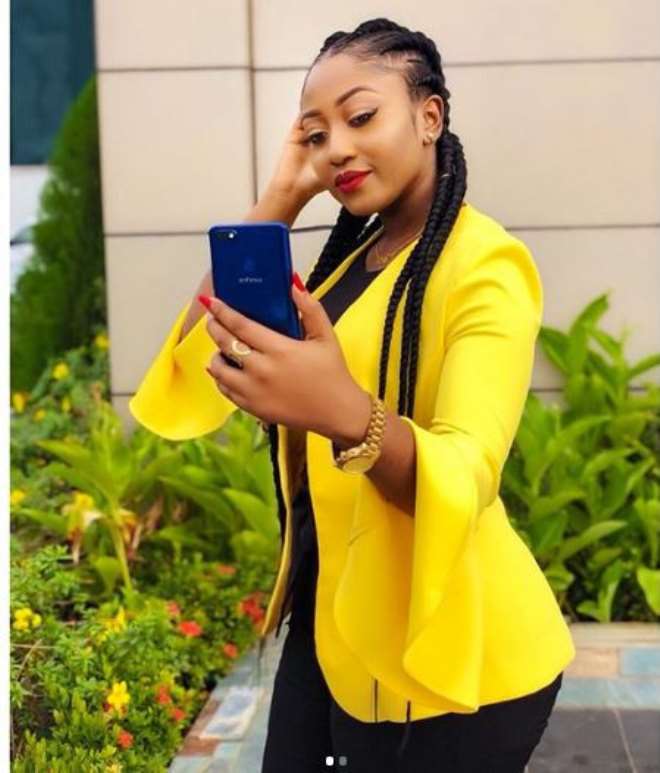 Fashion Thursday 3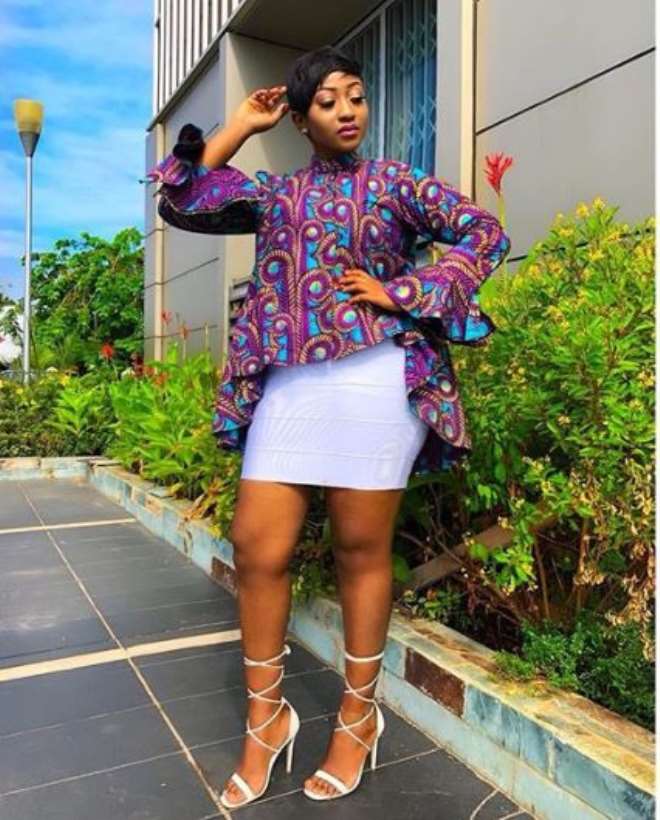 Fashion Thursday 4