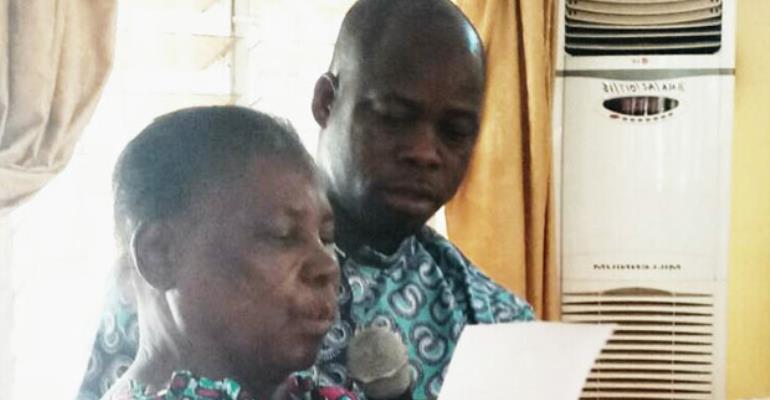 Members of the Bolgatanga Municipal Assembly have elected Agnes Atayila, a veteran politician and former Upper East Regional Chairman of the People's National Convention, as the new Presiding Member.
Madam Atayila on Wednesday, May 23. 2018, polled 29 votes to beat her contender, Augustine Abambire, who obtained 11 votes.
The Municipal Assembly currently has 41 members owing to the creation of the Bolgatanga East Assembly.
Madam Atayila failed to secure two-thirds majority at the previous meeting of the Assembly to elect a Presiding Member.
This is the second time Madam Agnes Atayila has been elected as the Presiding Member for the Assembly.
She also promised to be fair to all members of the Assembly and share her experience with them to develop the area.
Madam Atayila called on Assembly members to always consider the interest of the electorate and shun entrenched positions.
Meanwhile, the Bolgatanga Municipal Chief Executive, Joseph Amiyure, has hinted of plans to seize all stray animals in the municipality to keep the streets clean.
According to him, the Bolgatanga Municipality was adjudged the cleanest in Ghana in 2004.
Open defecation is commonplace in the municipality because many households do not have places of convenience.
Owing to the development, the Municipal Assembly has given landlords up to the end of August 2018 to provide toilet facilities in their houses.
From Ebo Bruce-Quansah, Bolgatanga