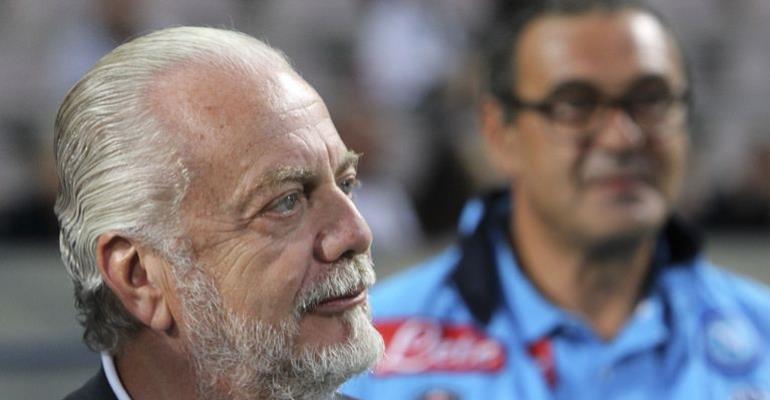 Napoli president Aurelio De Laurentiis has accused Maurizio Sarri of trying to "dismantle" their squad after joining Chelsea.
Sarri made Napoli midfielder Jorginho his first signing since taking over at Stamford Bridge, a transfer De Laurentiis claims he sanctioned after discussions with new boss Carlo Ancelotti.
De Laurentiis dismissed Sarri's claims that they both made mistakes that resulted in the latter's departure, and was critical of the 57-year-old's behaviour in training.
"I didn't like it when he said that we both made mistakes," De Laurentiis told Sky Sports Italia. "I don't think I made any.
"I wasn't wrong not to challenge him even if it would have been most obvious thing.
"He had a contract so I could have said something because he was acting in an unacceptable manner, going against players he didn't think were very good.
"These players gave him a lot. He massacred them in his fantastic training sessions but they always responded well.
"After that, he wanted to take my whole team to England and dismantle it. I had to lay down the law to Marina [Granovskaia, Chelsea director].
"He wanted Jorginho and I gave him away after I talked to Ancelotti, who told me he was banking a lot on [Amadou] Diawara and that he wanted to play [Marek] Hamsik deeper."