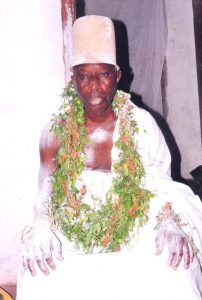 Nene Tei Doku Agudah Huago IV, the newly installed Paramount Chief of Ningo, has called on the indigenes of the town to unite for the progress and the development of the area.
He said development has stalled in the area since the death of Nene Osroagbo Djangmah II in 2005 due to lack of understanding and divisions among the traditional leaders.
He appealed to the National House of Chiefs and the Greater Accra Regional House of Chiefs to intervene and help bring an amicable solution to petty squabbles existing in the area.
Nene Huago IV, who is also retired educationist, made the call in an interview with the Ghana News Agency during which he also sent his seasonal felicitation to the people of the society.
He congratulated Nana Addo Dankwa Akufo-Addo, the President-elect, for winning the December 7 elections and pleaded with him to consider the developmental needs of Ningo.
Nene Huago IV said the challenges of the area include poor road network, erratic water supply, lack of health facility, poor sanitation and unemployment amongst the youth.
Mr Alfred N. Huago, the Secretary to the chief, said the absence of a substantive chief for Ningo Traditional Area for the past 11 years had been the bane of the suffering of the people.
"However, I hope with the installation of the new chief, things will move on smoothly to ensure the development of the area," he said.