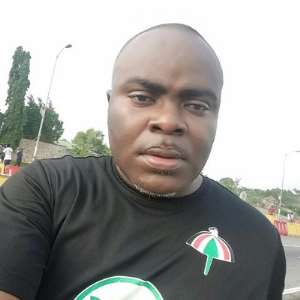 The opposition National Democratic Congress (NDC) has reinstated Wonder Madilo, who was recently disqualified from contesting the National Youth Organizer position.
Mr. Madilo and another aspirant Elikem Kotoko were on September 28, 2018 disqualified by the party's vetting committee.
The vetting committee, led by Major General Carl Modey, said they failed to meet the criteria as enshrined in the NDC's constitution and the regulations governing the 2018 elections of the party.
Mr. Madilo subsequently petitioned the National Congress Appeal Committee of the party on September 20, 2018.
The Appeal Committee, in a statement issued by its chairman, Cletus Avoka, reportedly said "we carefully evaluated the petition and decided to uphold your appeal, thereby reversing the earlier decision of the Vetting Committee to disqualify you from contesting the position of National Youth Organizer in the upcoming national election."
Mr. Madilo would now slug it out with Brogya Genfi and George Opare Addo for the position.
The congress, slated for November 3, would see the election of various national officers to steer the affairs of the party into the 2020 elections.
Currently the fate of Mr. Kotoko is not known.
By Melvin Tarlue