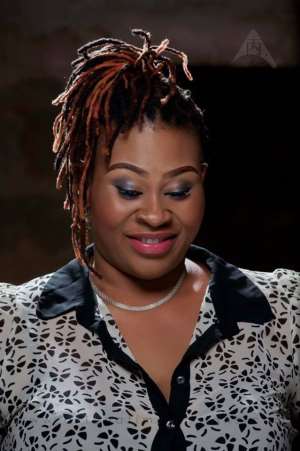 Several Ghanaian stars hate talking about what they do behind closed doors especially what goes on in bed because they believe Ghanaians will rebuke them for making such issues public.
However, Ghanaian actress "Mercy Little Smith" of Efiewura fame who is also very famous and admired for her plus – size body has revealed that she doesn't feel comfortable without sex in a day.
Speaking in an exclusive interview with Nana Romeo on Accra FM, Little mentioned three things she can never stay away from in a day and sex was not excluded,
" I drink water, food, and sex. Plus size ladies are happy with sex because the body is big and any part of the body you touch gets us to feel for sex."
She chose Doggy Style as her favorite sex position!
"My best sex position is 'Dodgy Style', with that position I bounce well and kneel down and that is what brings out the best in me as a woman in bed " she explained.
When asked if she offers sex for roles in movies she replied with a big no.
"My body may be attractive but I don't just give it out anyhow. I respect my body and the woman in me so I don't offer it to producers".