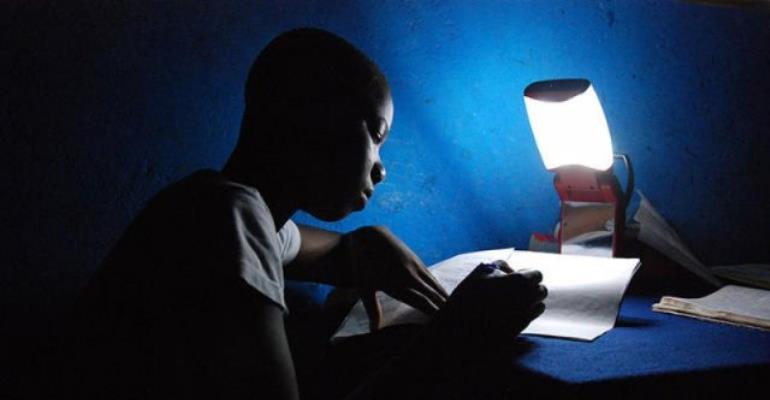 The Energy Minister, John Peter Amewu, has asked Ghanaians to pardon him and the Nana Akufo-Addo-led government for the intermittent power cuts that hit the country at least two weeks ago.
Assuring the nation that the worse of the temporary power cuts are over, he apologised to Ghanaian businesses and homes who have been inconvenienced by the situation.
"As government and as Energy Minister, I want to say very sorry to Ghanaians," he said Wednesday on MultiTV's current affairs programme, PM Express.
He said his Ministry was putting in place sustainable measures against a recurrence.
"Of course as a Minister, I am responsible. I take the blame. But I want to assure them that it was as a result of a number of things that have occurred and this has nothing to do with financial issues.
"It has nothing to do with the planning system, but it's a mere coincidence of events that occurred as a result of contingencies that are unforeseen," he stressed.
Power plants are working
He said there was enough power to meet demand, refuting suggestions by the Minority in Parliament that financial challenges in the sector would only worsen the situation.
"Karpower, for instance, can do 450MW, but it is doing less than 450MW. It is doing about 40MW. Asogli is doing about 94MW as of today. Akosombo can do as much as 900MW, Akosombo is doing about 700MW now. So there is still a lot more room to expand if demand exceeds supply. We are meeting demand currently," he said.
He said no electricity consumer in the country should be denied power because the plants can supply to meet demand.
"People may be off on the basis that there are technical challenges – intermittently; which may happen when a transmitter triggers off or if there is a problem within an area, we may experience some pockets of those things across some areas of this country which I cannot be able to tell.
"But these shortfalls, in terms of intermittent outages, are not as a result of non-availability of generation to meet them. We have sufficient generations to meet demand. So when the power is harvested to the grid, transmitted and distributed, along that portion, if there is a distribution problem, it has nothing to do with generation and transmission problems. That is the point we are trying to address," the Energy said.
Watch more in the video below
Source: Myjoyonline.com