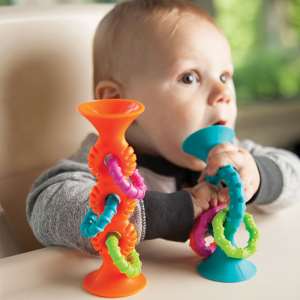 The same way you get excited about a new pair of shoes, your baby gets excited about a new toy. And you know certain toys may not be safe for your baby. This is why you know about baby toy safety hacks. Jumia, the online store you can trust, shares these hacks
Pick age-appropriate toys
Always pay close attention to the age recommendations on toys and choose according to a child's age, interest and skill level. Until your child turns 3, toy parts should be bigger than his mouth to prevent the possibility of choking. Also, consider the weight. If it could harm your baby if it fell on him or her.
Watch out for chemicals
Even when you find a toy that seems safe, you will want to be sure it's not made with chemicals that can harm your baby. Just as you would look at a food label, check out the chemicals in your baby's toys.
Properly discard packaging
The box the toy came in often becomes more exciting than the toy itself, so make sure all tape, staples and any small pieces of cardboard are immediately discarded. Your baby doesn't know the difference between toys and regular objects, so it's up to you to protect them.
Make sure batteries are secure
Battery-operated toys should have battery cases that secure with screws so that kids cannot open them. Batteries and battery fluid pose serious risks to your baby if it finds its way to his mouth.
Teach older siblings to clean up
If you have older children, make sure they properly put away their toys. Big kid toys can pose serious threats for little ones.