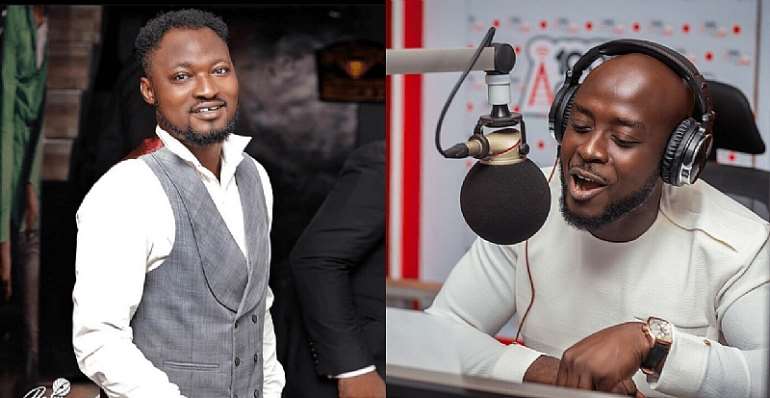 Ghanaian comic actor Funny Face has confronted Accra FM's Nana Romeo following some allegations the latter made against the former.
Taking to his Instagram page to post the confrontation, Funny Face who wanted to clear the air once and for all that his footballer friend, Adebayor was and has never been his gay partner called on Sammy Flex to be the mediator for Nana Romeo and himself.
Funny Face in the video is seen speaking on top of his voice and claimed Nana Romeo had asked him a very unprofessional question.
It would be recalled that some time ago, Nana Romeo interviewed Funny Face and asked if rumours about he (Funny Face) being the gay partner of Togolese international Emmanuel Adebayor were true.
Funny Face answered in the negative, but he claimed Nana Romeo was still pressing for a different answer from the comedian and it almost got him angry.
Funny Face however made it clear that his friendship with Nana Romeo doesn't prevent him from putting him in his place if he goes the other way.
Watch the video below;