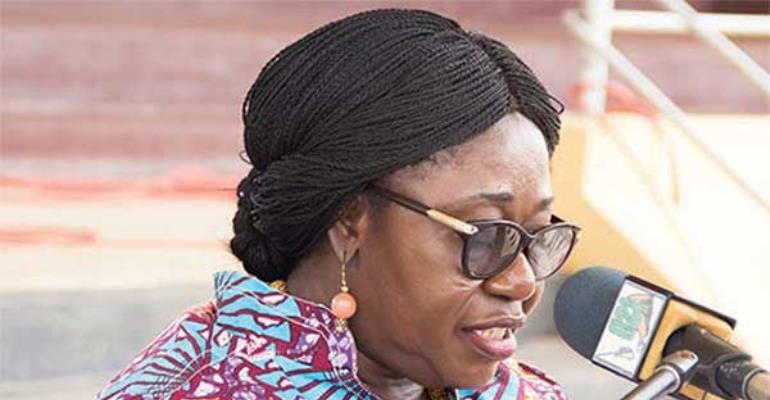 The Chief of Staff at the office of the president, Madam Akosua Frema Osei-Opare has urged the youth to put in much work and focus on promoting the spirit of nationalism and volunteerism in the nation.
According to her, it will be a step in the right direction for the nation to train and develop the youth for they are the trustees of posterity.
She added that, the youth, when given the opportunity and well mentored, can move Ghana forward.
She made this known at the maiden edition of the 1st July Republic Day National Youth Parade held at the Black Star Square by the National Cadet Corps to commemorate the Republic Day celebration.
Speaking on the theme 'United Youth, A Tool to Move Ghana Beyond Aid', she called on all Ghanaians to bury their differences and harness their forces towards nation building.
"Ghana is all we have and there is no place like Ghana in the world. So let us ensure that the red, yellow with black star and green is as visible as can be", she said.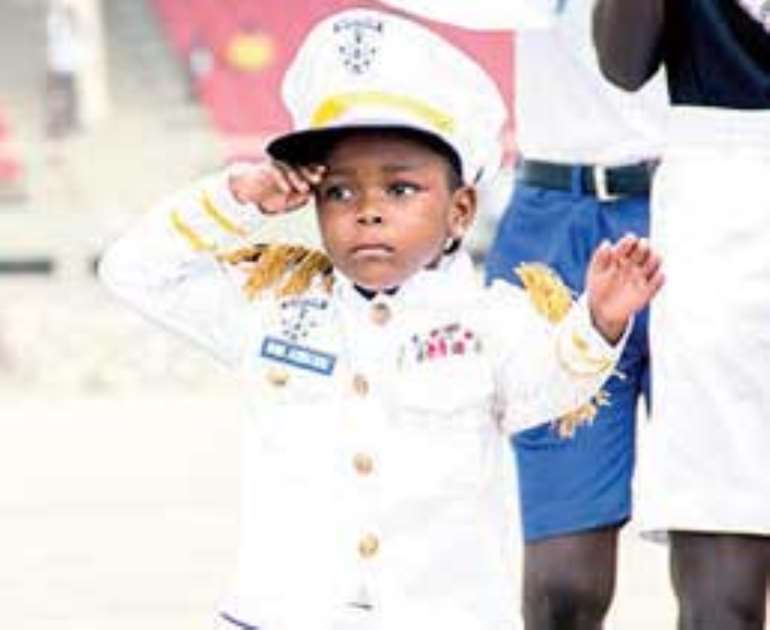 A young naval officer performing the complimentary salute
She encouraged the youth to help push the 'Ghana Beyond Aid' agenda through active participation and investment of their time in socio-economic development of the nation.
She expressed how impressed she was to know that a total of five thousand (5000) youth from youth organizations had joined the National Cadet Corps to commemorate the special day.
To her, the prominence and recognition of the Republic Day in Ghana is incumbent on the youth participation since they are the livewire of the nation.
She added, "Although Republic Day signifies attainment of total control, I believe it could be a period of resonance and introspection for the youth to realize their potentials and empower themselves to take full control of this nation".
The parade which brought together eight thousand, eight hundred (8,800) cadets and youth organizations from all ten regions was an amalgation of the Army, Navy, Police Service, Fire Service, Prisons Service, Immigration Service and CEPS of the GRA.
The event was characterized by a colourful display of military intelligence, skills and drills. It was made up of contingents from various polytechnics, senior high schools, basic schools and other academic institutions from all over the country as well as youth organizations.