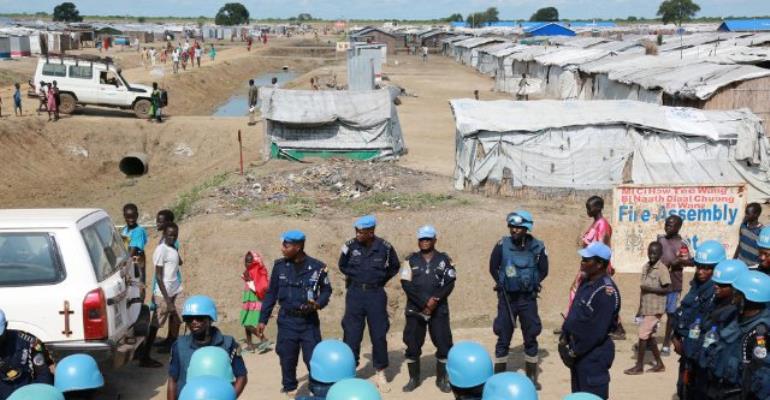 The Ghana Police Service has with immediate effect interdicted 14 out of the 46 officers who were repatriated from South Sudan for alleged sexual misconduct.
A police communique has ordered for the residences of the officers are to be searched to retrieve all items given to them by the Service including weapons, uniforms and other paraphernalia.
The 14 interdicted police officers are, Desupol/Mr. Henry Ntikura Agyemang, Sgt Richard Boahen Amponsah, CPL. Degraft Osei Nyantakyi, CPL. K. Dodzi Homey and CPL. Kennedy Agyei.
The others are CPL. Imoro Dandzumah, CPL. Isaac Frimpong, L/CPL Bismark Eyram Dunyo, L/CPL Douglas Ofori, L/CPL David AsinyoL, CPL Ibrahim Issaku Musah and L.CPL Kingsley Etse Lotsu.
Related: Police 'deeply disappointed' by UN mission sex allegations
The police unit working with the UN peacekeeping mission in South Sudan was recalled from Juba in February this year, as allegations of sexual abuse against them were kick-started.
This was after an investigation was launched into a complaint that members of the unit were having sexual relations with women living at one of its protection camps.
In a statement signed by the UNMISS head David Shearer, the 46 police personnel have received information which "indicates that some members of the FPU (Formed Police Unit) allegedly engaged in transactional sex."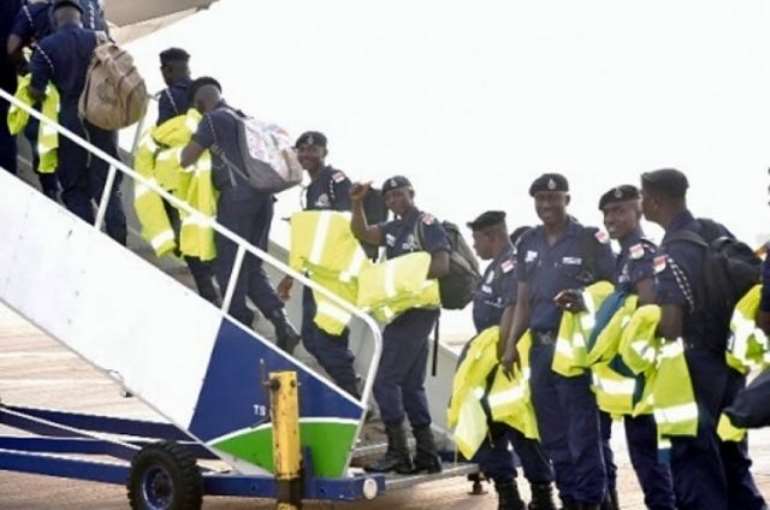 They are reported to be sleeping with the women living in one of the protection camps and giving them gifts or favours in return.
Commenting on the matter, ACP Eklu revealed that based on an agreement between Ghana and the UN, if the personnel are found culpable, they will be repatriated from the mission and will also not have the opportunity to participate in any future peacekeeping missions.
"When they come back they are also likely to face internal disciplinary procedures for putting the image of the Police Service into disrepute," he told Joy News.
Related: Ghanaian Police Unit on UN mission recalled over sex abuse allegations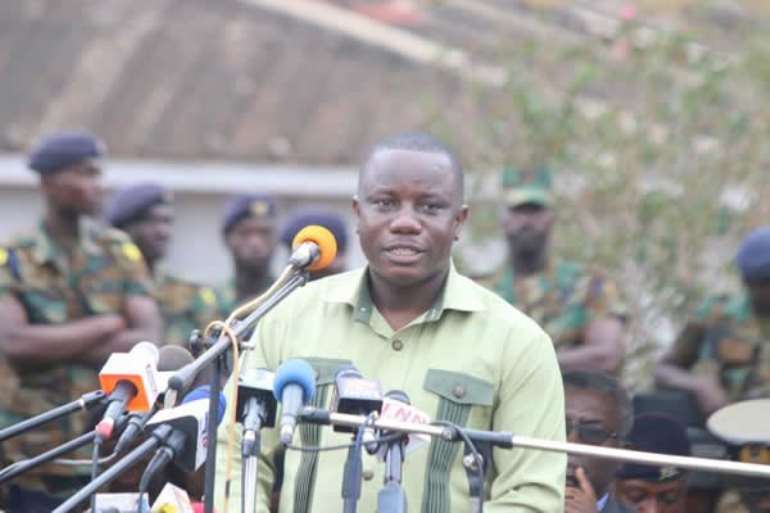 Defence Minister Dominic Nitiwul​
In December 2017, the Defence Minister Dominic Nitiwul warned Ghanaian soldiers on United Nations peacekeeping mission not to engage in any sexual activities.
He said violating this directive amounts to misconduct, and one risks being sacked from the army if he/she goes contrary to the directive.
Mr Nitiwul also noted that such an act damages the image of the country.
"The UN frowned upon sexual exploitation and abuse…you cannot have sexual relations with the people who you are going you are going to help make peace."
"Neither can you have a sexual relationship among yourselves so you have to be like a Catholic priest when you get there…for Catholic priests, if you are a man you don't know woman and if you are a woman you don't know a man," he advised.