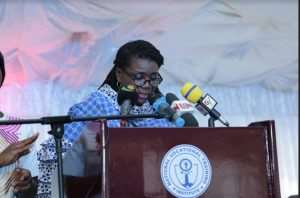 Government has announced a stimulus package for the National Vocational Training Institute (NVTI) and other Technical Vocational Educational Training (TVET) service providers in line with its renewed policy to prioritize TVET.
In view of this, it has approved a loan to upgrade and modernize all thirty four (34) NVTI facilities as well as the three Opportunities Industrialization Centres (OIC) in the country.
For several years now, the National vocational training Institute (NVTI), has had to grapple with a multiplicity of challenges in order to live up to its core mandate of churning out skilled labour for the job market.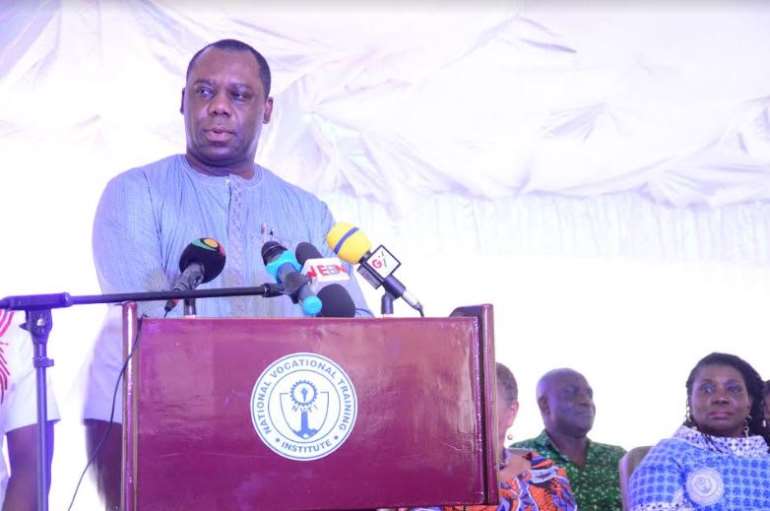 Education Minister, Dr. Matthew Opoku Prempeh.
As the largest Technical vocational training Institute in the country,it enrols, trains and certifies thousands of trainees across board in over twenty nine (29) different Technical and vocational trade areas including apprenticeship.
Interestingly, some of its institutes, through innovation, have produced simple hospital equipment that otherwise would have cost the nation money to import, notable being an incubator, solar water heater, convertible two-in-one and five-in-one babies cot.
These and many more were displayed at the 48th Anniversary celebrations of the Institute held under theme: Promoting TVET to provide Solutions to Ghana's Unemployment challenges: the Role of NVTI in Accra.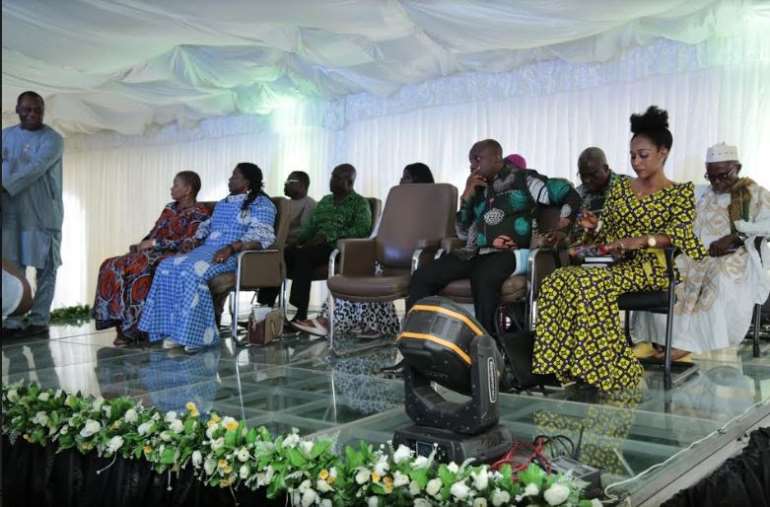 Delivering a speech on behalf of President Nana Akufo-Addo, Minister of Education, Dr. Mathew Opoku Prempeh, announced a loan facility to refurbish the NVTI Head Office located at Shiashie, East-Legon, and re-tool all its thirty four (34) Institutes as well as the three (3) operated by the three Opportunities Industrialization Centres (OIC) nationwide as part of measures to place premium on TVET as the panacea to reduce unemployment.
The Minister further disclosed that government has signed a memorandum of understanding (MOU) with Planet CORE Education Company, a Dubai based Educational Infrastructural Development entity to upgrade TVET with a view to transforming it into world class standards reminiscent of the German Model.
A cake was cut to commemorate the 48th anniversary of NVTI.
On her part, the Executive Director of the NVTI, (Mrs.) Mawusi Nudekor Awity, expressed optimism that following the pledge, government and other donor partners will quicken development assistance to TVET in order to bridge the gap in offering graduates the requisite tools and equipment on completion of their training.
That way she opined, would break the cycle of trainees waiting to be provided non-existent jobs whereas they can set up theirs and employ others.
Plaques and citations were presented to some deserving active and retired staff while a product exhibition was mounted.
Dignitaries that graced the occasion included the Deputy Ministers of State, Board Chair of GPHA, Peter Mac-Manu, Executive Director of the Salt & Light Ministries, Ms. Joyce Aryee, traditional leaders and some former NVTI Board Members.
Activities lined up to commemorate the 48th Anniversary celebration included a community health screening, clean-up, Lecture/Exhibition and thanksgiving service.