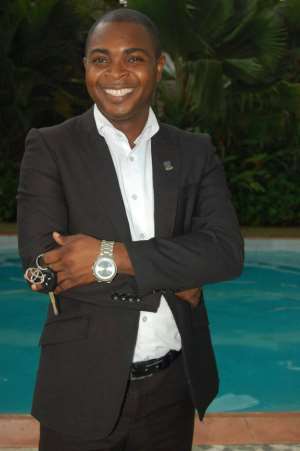 A top executive member of the opposition National Democratic Congress (NDC) in the Ho Central constituency of the Volta Region ,Stanley Nelvis Glate has sent a strong signal to government over issues surrounding the sacking of the E.C boss .
He said this during an interview with a popular Ho based radio station , Kuul 103.5 FM .
"Ghana will in no time regret sacking the Electoral Commission (E.C) boss and her two other deputies Georgina Opoku Amankwah and Amadu Sulley. If a state journalist like Abdul Malik Kwaku Baako could boldly stand against this move describing it as a conspiracy on the part of the ruling government where he even went on to clearly state that he still stand by the Electoral Commissioner Mrs. Charlotte Osei , then I think the ruling NPP government is doing nothing but putting Ghana on the path of political instability and that is what the good people of Ghana do not wish for mother Ghana. Abdul Malik Kweku Baako knows what he's predicting for the nation" . He said.
He went on to say that , the controversial Ghana card linked with the removal of the E.C boss and her two deputies are both nothing but mere attempts of the ruling government to rig the 2020 elections and Ghanaians will regret this present move of removing the E.C bosses and introducing the Ghana card.
"Even the Ghana card initiated by the National Identification Authority(NIA) which appears to have generated controversy among the two former presidents of the country , H.E John Agyekum Kuffuor and H.E Jerry John Rawlings is a sign of Ghana's political instability which to me , places Ghana on a war path either prior to , during and/or after 2020 elections". He added .
He further added his advice directed to the government on the development saying that , they should handle the post-sacking consequence(s) of Charlotte Osei and her two other deputies with circumcision because it can go a long way to stain the hard earned reputation Ghana has built as far as issues of democracy is concerned.
"The only advice I can give the ruling government is to be circumspect in handling the consequences aftermath her sacking alongside her two other deputies because it can go a long way to stain Ghana's reputation earned other the years as far as issues of democracy is concerned".
He added that , all Ghanaians most especially journalists across the length and breadth of the country should keep closed eyes on the processes to be adopted in appointing the next electoral commissioner since there can be a potential element of sentiment.