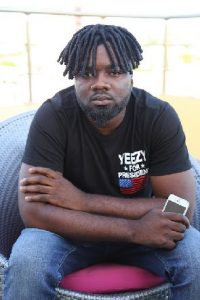 Lord Paper became a renowned musician in the year 2016 after he released risqué music video for his single, "Ewurama".
After he gained the attention of Ghanaians with the x-rated music video, he started releasing songs to prove his talent.
Lord Paper in an interview with Zionfelix on Radio Univers says the video served it purpose of making him famous.
According to him, Ghanaians are beginning to appreciate his talent so he is working with a great deal to prove that he is gifted.
"2016 was my breakthrough because that was when many people noticed me. It was rough from the start but it turned out to be good at the end of the year.
They started watching only the videos without paying attention to my songs but after the "Ewurama", I've not released any other video because I wanted them to listen to my works and I've realized that they have started appreciating my songs." he said.