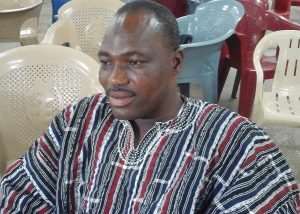 A pro-New Patriotic Party(NPP) group in the Wa Central Constituency of the Upper West Region is demanding the immediate dismissal of the Chief Executive of the Wa Municipal Assembly, Issahaku Moomin Tahiru.
The group, at a press conference held in Wa, said the MCE has failed to address the concerns of most party supporters in the municipality.
Hanif Jaato, Wa Central Constituency Youth Organizer of the NPP, speaking on behalf of the group consisting of polling station and constituency executives accused Mr. Tahiru of denying them employment opportunities.
"The MCE takes unilateral decisions and acts clandestinely on issues bordering on jobs, recruitment and other opportunities that we could have used as avenues to assist party faithful."
The Youth Organizer further opined that the situation has created serious disaffection among the leadership of the NPP in the constituency, leading to the sidelining of key party people by the MCE.
"The party executives are neither involved nor consulted on any decision making that affect the rank and file of party foot-soldiers".
The group has therefore called on the president to heed their demands or they will be compelled to embark on series of activities to force out the MCE.
But the MCE, Issahaku Moomin Tahiru, in a Citi News interview denied the allegations, describing them as baseless and a grand scheme by his detractors to get him out of office.
"This group is not new. They have been consistent in their lies since 2012. I have been given a mandate by the president, I have never relented in prosecuting the development agenda of the president. Those are self seeking individuals who think their interests should supersede the generality of our people