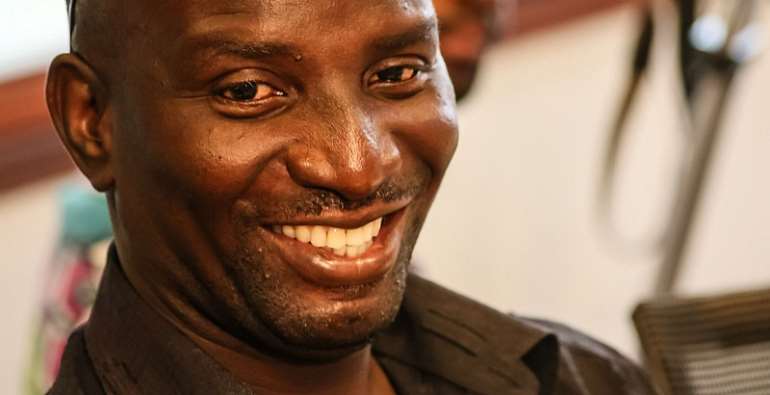 Ghanaian director, filmmaker, and Director for Creative Arts at the National Commission on Culture, Socrates Safo says it will be against our culture, laws, and beliefs for a law to be passed to allow the commercial production of porn movies.
The movie maker made the remarks in reaction to a publication which claimed he had commended the porn industry for their work.
Socrates Safo said his interview was twisted because under no circumstance did he ask for the porn industry top be commended.
According to him, he was only recounting how the industry has transformed through the ages of celluloid up until what we have today.
Socrates Safo explained to host of GH Entertainment Togo Borga that in the era of celluloid, it was expensive for filmmakers to purchase until VHS was developed and even with that, some moviemakers were unable to purchase it.
"So, the developers gave out for free to the porn industry which made their works highly patronised. After the pornography industry accepted the use of video, it made people purchase their work. This influenced moviemakers to also use it. This was my explanation and yet, the one who published the story twisted what I said."
He told the host it would be important for industry players to know the history behind the work they do.
Prez must lift the ban on social gatherings-DJ Oxygen
When asked if it would be prudent for Ghana to allow the commercial production of porn, he said no insisting it would be improper for us to accept this as a people.
"Our culture, our tradition, our legal instrument and personally I don't subscribe to pornography," he stated.
The Development and Classification of Film Act, 2016 (ACT 935)-Section 20 says the Classification Board Shall not approve for exhibition, a film which it considers to be pornographic.
Section 28 also reads: "(1) Where a person… (b) exhibits a pornographic film, the Board shall seize the film and the equipment used for the exhibition without limiting criminal proceedings that may be instituted against the exhibitor and apply to the High Court for forfeiture to the State of both the film and the equipment.
(2) A seizure of the film and equipment is not a bar to any criminal proceedings that may be instituted against the exhibiter."