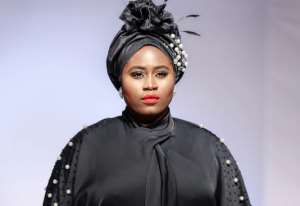 Elegant actress, Lydia Forson, has stated that she is not impressed with the administration of the current government.
According to the opinionated actress, the government led by Nana Akufo, has failed to deliver on its promises.
When host of Hall of Fame on Citi TV, AJ Sarpong asked if the current government ticks all her boxes, she answered in the negative.
"No, absolutely not," she said.
Asked what her reasons were she noted: "you know when they won the election I wrote a piece, it was supposed to feature in the New African Woman. I said that you know what, they were setting themselves up for failure."
According to Lydia she refuses to completely discredit the President or completely give up because if Ghana does well it benefit everybody. However, she thinks the government was arrogant about their promises.
"My article was based on their social media promises. They wanted to win by any means necessary. But I think when you have been in opposition for a very long time you forget what is like to be the head that wears the crown. So maybe any other party government may not be frustrated as we are. Maybe things take time to pick up," she told AJ.
"But because of all the promises they made and the boldness with which they made them. They were almost arrogant about their promises," she intimated.
Miss Forson finally noted that the New Patriotic Party probably were doing old school politics during the 2016 elections.
She said even though she was not surprised at the turn of events she is expecting that the government does exactly what it promises with the timeliness.
Lydia has been very vocal on varied issues concerning humanity.
While sme admire her confidence and intelligence, there are others who seriously resent her approach and reaction to certain issues.
Her first movie role was a cameo in Hotel St. James in 2005.
After that she took part in the Next Movie Star reality show in 2007 and emerged the third runner-up.
Some movies she has starred in are Run Baby Run, Different Shades of Blue, Scorned, The Perfect Picture, Keteke, Side Chic Gang, among others.
She recently won Best Supporting Actress Movie/TV Series' for her role as Kukua in the movie for the 'Isoken' movie and Best Actress (comedy) at the Golden Movie Awards.